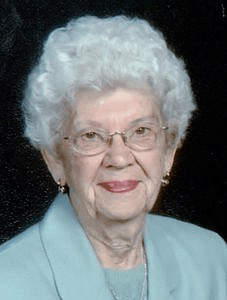 Jessie Lindberg died on Nov. 18th at the age of 99. Jessie worked as an assistant in the Carleton Library from at least 1972-1980. She was dedicated and responsible — finding books that had been wrongly shelved brought a smile and a twinkle to her eyes. Her eagerness to help people continued even after she moved to the Three Links Care Center four years ago.
Services for Jessie were held on Tuesday, November 21st. A more complete obituary is available on the Bierman Funeral Home website.
Please keep all of Jessie's family and friends in your thoughts and prayers.