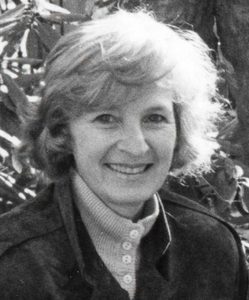 Janet Swearer, age 90, died on November 6th in Northfield. Jan was married to Howard Swearer, the President of Carleton from 1970–1977. In her role as the president's spouse, Jan graciously welcomed faculty, staff, students, trustees, and speakers into Nutting House, which she developed into the presidential home using her creative eye.   
Jan was the first president's spouse to have a career of her own. An accomplished artist, Jan created an arts awareness program at the Minnesota Museum of Art (now the Minnesota Museum of American Art in St. Paul) and later co-directed the museum. When traveling with her husband for Carleton, she gave gallery tours for alumni and others. She also taught classes at the Northfield Arts Guild. 
See a brief obituary on the Northfield News website.