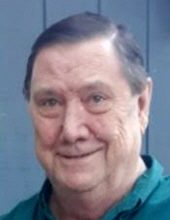 James Stowe, age 75, died at home in Northfield on Feb 21st. Jim worked at Carleton for 39 years, beginning in 1969 on Grounds right out of Northfield High School, then as a chauffeur, and retiring as Locksmith Lead in 2008. He was a kind, caring, and quiet man, dedicated to his work and to Carleton.
Jim loved camping and fishing with his children and was married to Fay, who retired from Carleton as a Custodian in 2014. A more complete obituary is available on the Bierman Funeral Home website.
Funeral services will be at 1 pm, Monday, February 28, at Bierman Funeral Home in Northfield. Visitation will be held from 2–5 pm, Sunday, February 27 at Bierman's and will continue one-hour prior to the service.