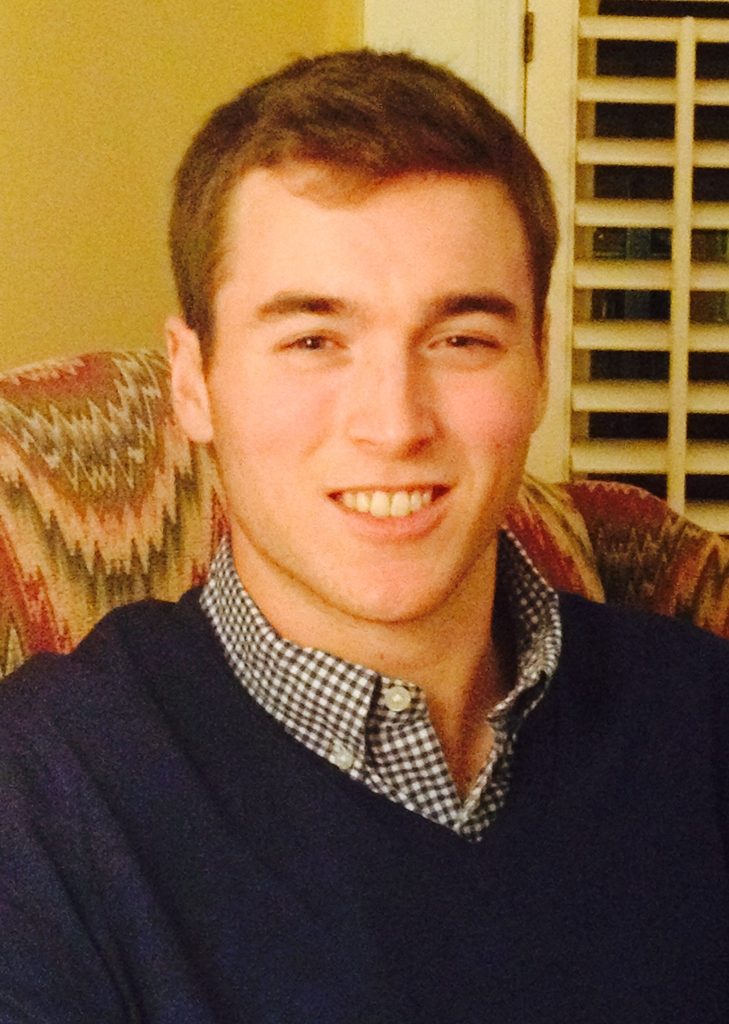 James died on February 28, 2014 in a tragic automobile accident in Northfield, MN. He was a beloved son of Jim and Julia Adams of St. Paul, MN and brother to Jack (Los Angeles) and Jane (New York City).
James was born in St. Paul on March 17, 1993 and attended Adams Spanish Immersion elementary school followed by St. Paul Academy and Carleton College. At SPA, he was an accomplished athlete and scholar, co-captain on the football, hockey and golf teams. He won several academic awards, including the Cum Laude Society, upon graduation in 2011. At Carleton College in Northfield, MN, he was a junior majoring in chemistry and a member of the CUT Ultimate Frisbee team. The team was traveling to Stanford University for an invitational tournament at the time of his death. James participated in canoe trips to the BWCA with Camp Widjiwagan, culminating in a Voyageur trip to northern Canada and Hudson Bay in summer 2011, an experience which affirmed his love for Minnesota and the outdoors.
James had a sparkle in his eye, an ever-present smile, and an infectious laugh. He was always a leader, making and welcoming new friends into his communities. His determination to succeed on the playing field and in the classroom was matched only by the compassion he showed toward others who might have felt left out. His death leaves a huge void in the lives of both his family and his many friends.
James is survived by his mother and father, brother and sister, grandmother Peggy Adams (Toronto) and many loving aunts, uncles and cousins in the United States, Canada and abroad.
A funeral service was held on Saturday, March 8 at 11am at the House of Hope Presbyterian Church, 797 Summit Avenue, St. Paul. Memorials in James's memory may be made to St. Paul Academy, Carleton College or Camp Widjiwagan (St. Paul YMCA).
A memorial service for James Adams, Michael Goodgame, and Paxton Harvieux was held in Skinner Chapel at Carleton College on April 12, 2014.
---
Students who lost their lives while enrolled at Carleton are commemorated in the Carleton Student Memorial.
---