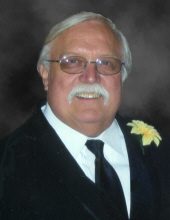 Jack R. Ranslow, age 67, died December 1st at home in Faribault after a lengthy battle with cancer. Jack worked at Carleton in Food Service and Custodial Services for 34 years, from 1975 until his retirement in 2009. Jack was well known on campus as always being friendly, kind, and positive, even after he got sick. He was a hard worker and a great person with whom to work. Jack was passionate about helping others and often volunteered at the Faribault prison and in the larger community.
Memorial services will be held at Bethel Ridge Church, Faribault, on Monday, December 5, 2016 at 2 p.m. Visitation will be held for one hour prior to the services on Monday.
Jack is survived by his wife, three children, nine grandchildren, and one great grandchild. A more complete obituary is at the Boldt Funeral Home website.
Please keep all of Jack's family, friends, and former co-workers in your thoughts and prayers.