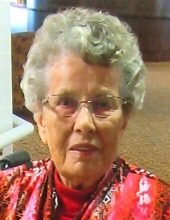 Irene Marcella Valek Horejsi, age 93, died on August 21 in Northfield. Irene worked for many years in Carleton's food service, retiring in 1996. She was a big-hearted and fun person with a deep faith.
Prior to working at Carleton, Irene and her husband started the Horejsi Sausage Kitchen in Webster, Minn., known for their excellent Czech sausages and Irene's own recipes. She was a devoted mother, grandmother, great-grandmother, and even a great-great-grandmother. In her retirement, she enjoyed traveling, dancing to old time music, playing cards with friends, and was active in the Church of St. Dominic.
Due to COVID-19, a private service will be held. A more complete obituary can be found at the Benson and Langehough Funeral Home site.