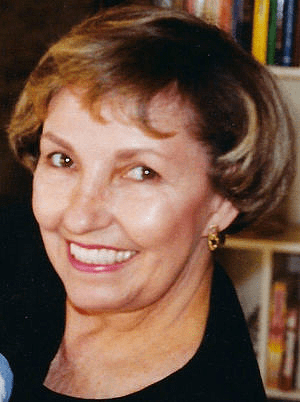 Gail Huyck died on Nov 15th at the age of 80. Gail worked as the secretary in the Audio-Visual Department from 1974–1981, as well as secretary to the Coordinator of Studies in Film and Television, 1975–1980, and as secretary to the Director of the Film Arts Program, 1980–1981.
Gail's creativity didn't start or end, however, with film. She loved to sketch, paint, and cook. She had a wide circle of friends that extended to students, including athletes coached by her husband, Bill. A more complete obituary is available on the Northfield News website.
A mass will be offered in her honor on Wednesday, Nov 22nd at 10:30AM in the chapel at the Long Term Care Center at the Northfield Hospital. The family is also hosting an informal remembrance for friends on Friday, Nov 24th from 4 to 6pm at the Northfield Golf Club.
Please keep Bill and all their family and friends in your thoughts and prayers.