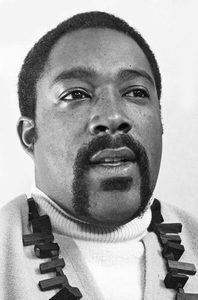 Fred Easter, age 81, died on September 24th after a long battle with cancer. Fred began working at Carleton in 1968 and served in multiple capacities including: Assistant Director of Admissions, Director of Black Activities, Director of Project ABC ("A Better Chance"), Associate Dean of Students, Director of the ABC Regional Office, one season in 1972 as the Freshman Basketball Coach, and Lecturer in English from 1974-76. Fred's work at Carleton and throughout his life was dedicated to helping Black and other students of color gain access to higher education. He brought a sharp wit, strong intellect, and deep wisdom to all he did.
Because of their impact on Carleton and the Black student experience here, including helping to establish and support a Black Studies program, an endowment for Africana Studies was named this summer in honor of Fred and Mary Easter, his former wife. (Mary continued to support students and the Black Studies program as a professor of dance and the performing arts until her retirement in 2008.) See the family's more complete obituary and an October 13 article on Fred from the StarTribune.
A memorial service to celebrate Fred's life was held on Saturday, November 5, in Skinner Memorial Chapel.
Audio Tribute by Mark Hunter