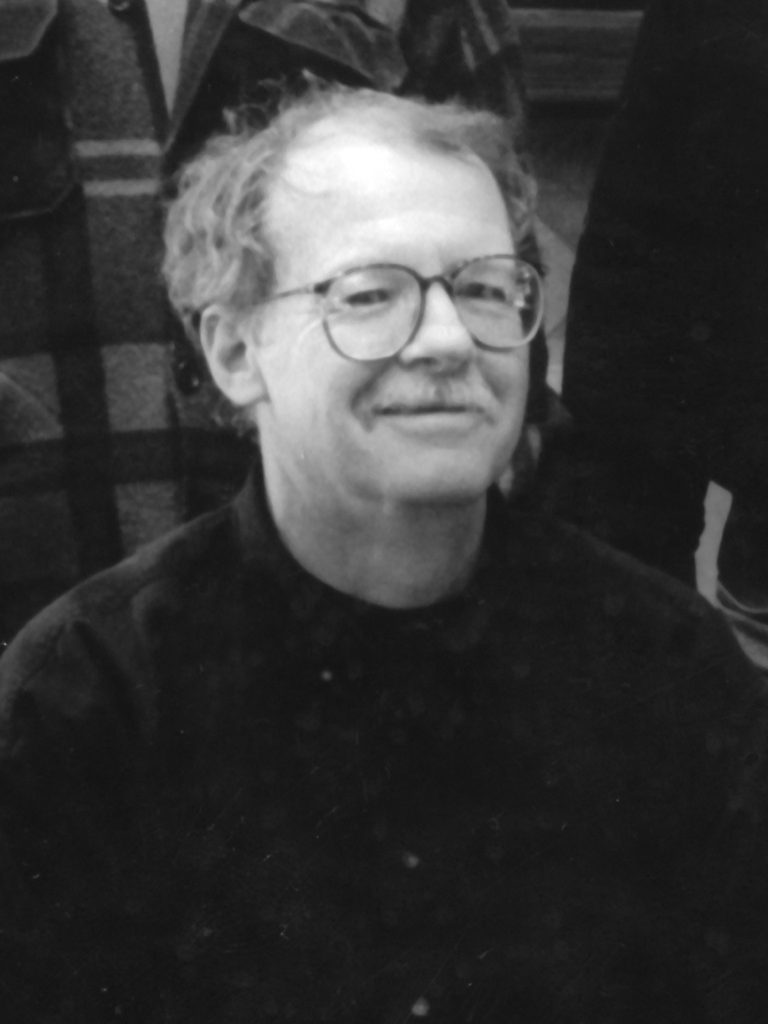 Dennis Easley, age 68, died last Wednesday, September 26 after a difficult illness. Dennis was Carleton's Superintendent of Grounds from 1979 until his retirement in 2012. He was also the clock operator for basketball during many of those years, including the most recent season. Dennis cared deeply about the Carleton community and wanted the physical campus to reflect the college's values and be welcoming of all. His quiet remarks and actions were sprinkled with a dry sense of humor.
Dennis took great care with the plantings around campus, but always with a bit of fun. One friend remembers that a few years before Dennis retired he re-did the plantings in front of Old Music Hall, and put in a bed with a variety of hostas. Each variety was labelled, and if you looked carefully, you noticed that every species had a musical name. Many of the plantings around campus, especially those that make use of native species, are part of Dennis's legacy. A dedicated runner, he was also responsible for both the only marathon run in the Carleton Arboretum, as well as the "Zoom Yah Yah" indoor marathon that is run every January at St. Olaf.
Dennis is grieved by his wife Katherine, daughter Anne and her husband and children, and many dear friends, including his running and poker buddies. A more complete obituary will be forthcoming from his family.
A memorial service for Dennis will be on Saturday, October 6, at 2:00 p.m., at First United Church of Christ (300 Union Street, Northfield).
Please keep all of Dennis's family and friends in your thoughts and prayers.