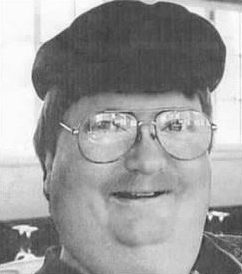 David Roberts, age 58, died in Northfield on February 24th after a long illness. David worked for the Sodexho food service from December 1996 to May 2003. He made strong friendships with students over those years and was known as "Superfan David Roberts" because of his enthusiasm for Carleton athletics.
He will be remembered for his kindness to all and his commitment, inspired by Paul Wellstone, to political activity to make the world a better place.
A more complete obituary is available on the Benson & Langehough website.
A funeral service will be held on Saturday, March 9 at 2:00pm at Bethel Lutheran Church, 1321 North Ave., Northfield, MN. Visitation is one hour prior to the service. Donations in his memory can be made to Three Links Care Center, 815 Forest Ave., Northfield, MN, 55057; or to Northfield Food Shelf, at The Community Action Center, 1651 Jefferson Pkwy HS-200, Northfield, MN 55057.