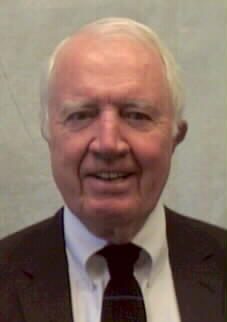 It is my sad duty to tell you of the death of David Maitland, age 89, on Feb 22nd here in Northfield. David was the Carleton College Chaplain for 30 years, beginning in 1956. He was also a member of the (then) newly-founded Religion Department and taught a wide range of courses on religion and faith for many years. David had a profound influence on generations of Carleton students, as well as faculty, staff, and Northfield community members. Indeed, frequently alumni mention life-changing conversations that they had with David. It has been a distinct honor to follow David in the chaplaincy and to build upon the firm foundation that he helped to lay here.
The memorial service for David was held on Saturday, March 24th, at 11:00 a.m., at the First United Church of Christ, 300 Union St, Northfield. David will also be remembered in song and word during the Reunion Chapel Service on Sunday, June 17th, at 10 am, in the Carleton Chapel.
David leaves behind two children, Jim Maitland and Margaret Todd Maitland, and their families, as well as a deep and wide circle of friends and colleagues. Please keep them all in your thoughts and prayers during this difficult time.
In sorrow and faith,
Carolyn