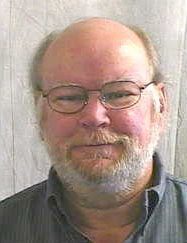 Cris Roosenraad, 75, died at home on Monday, October 24th, from a heart attack. Cris came to Carleton in 1983 as the Dean of Students, a position he held for ten years. During that time, he also served as a Lecturer in Mathematics and Director of the Career Center. After 1993, he served as the college's Pre-Medical Advisor and Senior Lecturer in Mathematics until he retired with emeritus status in 2007.
Cris's colleagues remember him as always willing to jump in to help with unmet needs. When he realized that the Math department didn't have anyone to teach the Teaching Methods course, Cris taught himself the field and covered those courses superbly for many years. He cared deeply about students' lives and the life of the College long past his retirement.
Colleagues also remarked about Cris being a major part of the "social glue" of the Math department. He was unfailingly cheerful and friendly, always looking for common ground with others. He would drop into people's offices to discuss the most recent news story or the movie he had just seen (usually as soon as it was released).
Cris is survived by his wife, Susan, and their son, Chris (Jodi), and granddaughter, Evelyn. A more complete obituary can be found at the Bierman Funeral Home website.
A memorial service will be held at the Carleton Chapel on Saturday, November 19th at 2pm A reception will follow in Great Hall. Please hold all of Cris's family, friends, colleagues, and former students in your thoughts and prayers.
---
Memorial Service