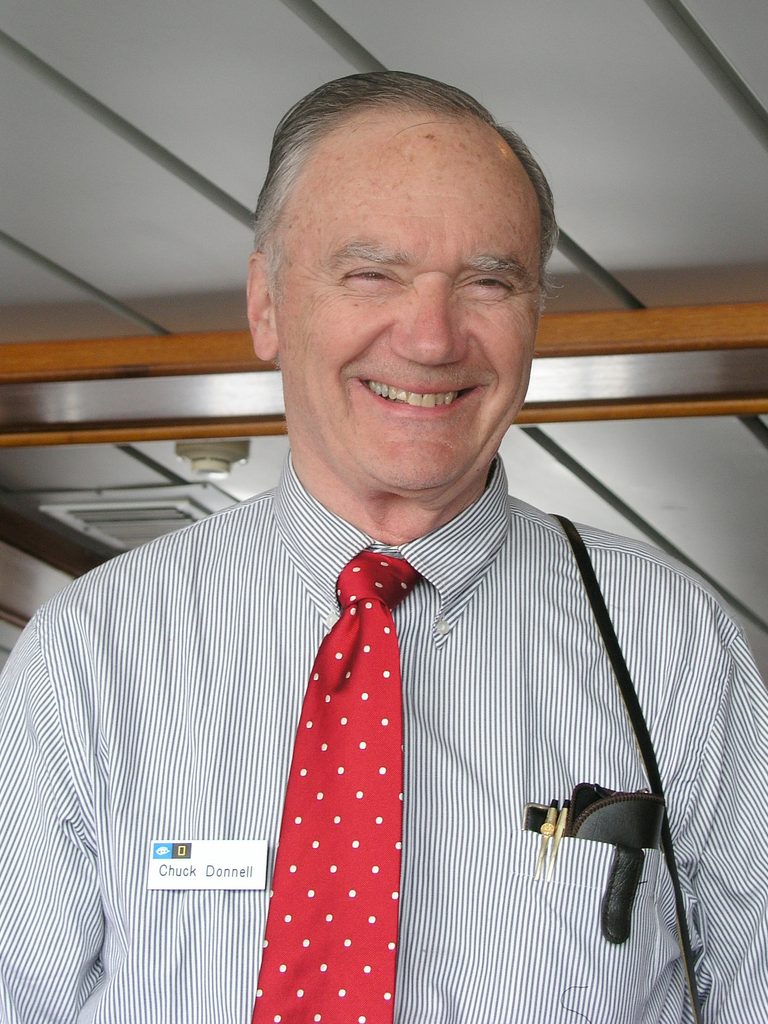 Chuck Donnell, age 85 and class of 1954, died on July 14th after a valiant battle with cancer. Chuck was a Carleton Trustee from 1981–1985 and worked in various capacities in the Development Office between 1990 and 2010, creating Carleton's very successful 50th Reunion Program. He loved to build and renew connections between people and the college and was deeply committed to keeping it affordable for many.
Chuck was genuinely interested in people and his care for them was evident in the attention he gave to each person he met. He was legendary for his infectious laughter, bad jokes, and eagerness to bet cups of coffee, bets he would invariably win. Chuck's quest, along with Bardwell Smith, to attend a game in each major league ballpark in the country was just one short (the new Miami stadium), though the two friends recognized that the "goal post" was ever-moving. A more complete obituary is attached.
There will be a celebration of Chuck's life on Saturday, October 21 at 1:30 pm in Skinner Chapel. It will be followed by a reception in the Chapel narthex.
Please keep Chuck's wife, Zoe '55, and all of Chuck's family, friends, and colleagues in your thoughts and prayers.
---
Memorial Service