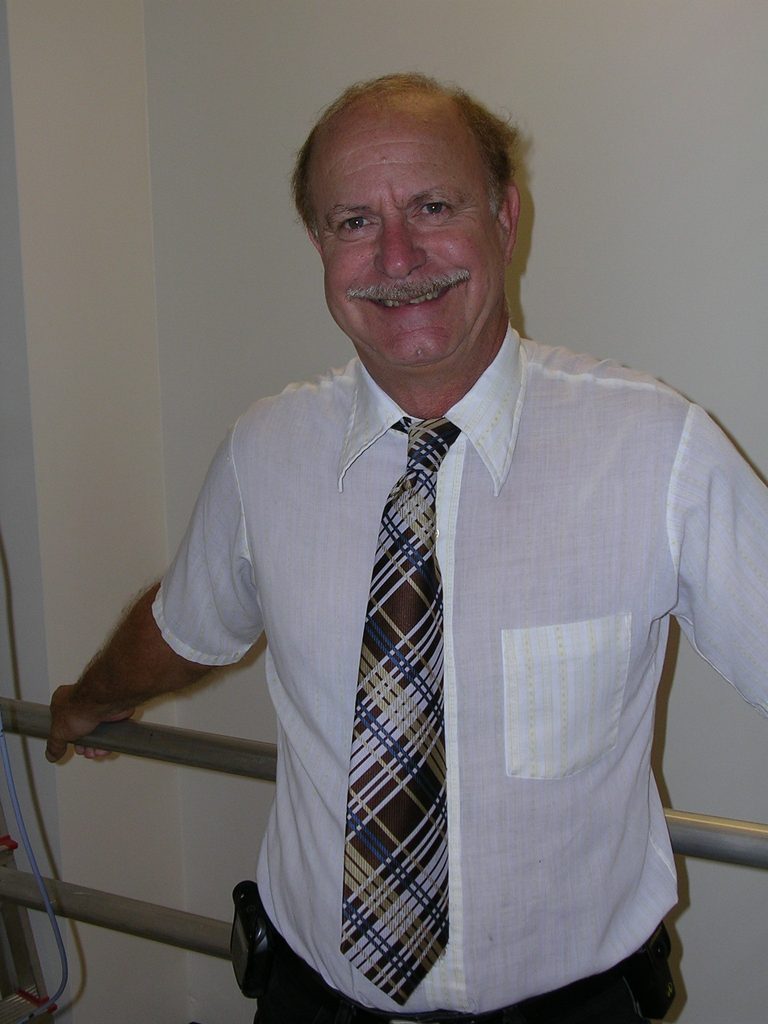 It is my terribly sad duty to inform you of the sudden death of Brian Mars on Saturday, April 27th at his home in Cannon Falls. He was 65 years old. Brian had just received recognition last week for 30 years of work at Carleton, having joined the Carleton Chemistry Department in June of 1983. His official title was "Lab Manager in Chemistry, Instrumentation Specialist, Hazardous Waste Coordinator, Chemical Hygiene Officer."
Brian was a vital component of the teaching and research mission of the department. He ensured that the department's covey of chemical instrumentation was properly running, that appropriate supplies were in stock or ordered, that hazardous materials were properly stored and disposed of, and that student workers were recruited and given assignments. He literally was "on-call" every day, troubleshooting whatever problems people brought to his door. Brian also acquired NMR data for sophomore organic chemistry students. A few years ago he obtained his 10,000th spectrum for Carleton students.
Brian excelled at solving problems associated with installing, maintaining, and operating equipment and instruments in the chemistry department. He kept a careful eye on the budget, so that the department operated an excellent lab program at the lowest possible cost. He recognized the importance of his job and he was committed to being on campus as much as possible. Over the past ten years, Brian was absent less than a handful of times. He spoke very highly of the students who worked with him and he took pride in their accomplishments.
Brian was an amateur pilot who loved attending air shows, a veteran of the Navy and Vietnam War, and an actor and director for community theater in Cannon Falls. He enjoyed riding his motorcycle, model railroading, and working outdoors on his property in Cannon Falls.
A memorial service for Brian will be held at 11:30 a.m. this Friday, May 3rd, at Riverwood Community Church, 5343 Highway 19 Blvd, Cannon Falls. Visitation will begin at 10:30 a.m. Friday at the church. Interment with military honors will be 2 p.m. Friday at Red Rose Cemetery in Waterford Township.
Transportation will be provided to the service. We will meet at 10am on Friday in the parking lot south of Mudd (between the Arena Theater and Memorial Hall). There will be a sign in the window of Mudd 169 (the Mudd computer room) for students to sign up for rides, so that we have a rough count of who is going.
An obituary with more information about Brian's life can be found at the Lundberg Funeral Home website.
Please keep Brian's wife, Gail, all their family and friends, and the Chemistry Department in your thoughts and prayers during this very difficult time.
In sorrow and faith,
Carolyn Fure-Slocum '82
Chaplain