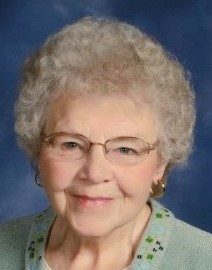 Betty Schuette, age 88, died on December 19, 2019, at the Three Links Care Center in Northfield. Betty was a dining hall checker for Sodexho and Bon Appétit from 2001–2009. She was a caring and friendly face for all who passed through her line, and she will be missed by many.
Funeral services were held on Monday, December 30, at St John's Lutheran Church, Northfield, with visitation at the Benson and Langehough Funeral Home.
---
View Betty's obituary and a video slideshow on the Benson & Langehough website.