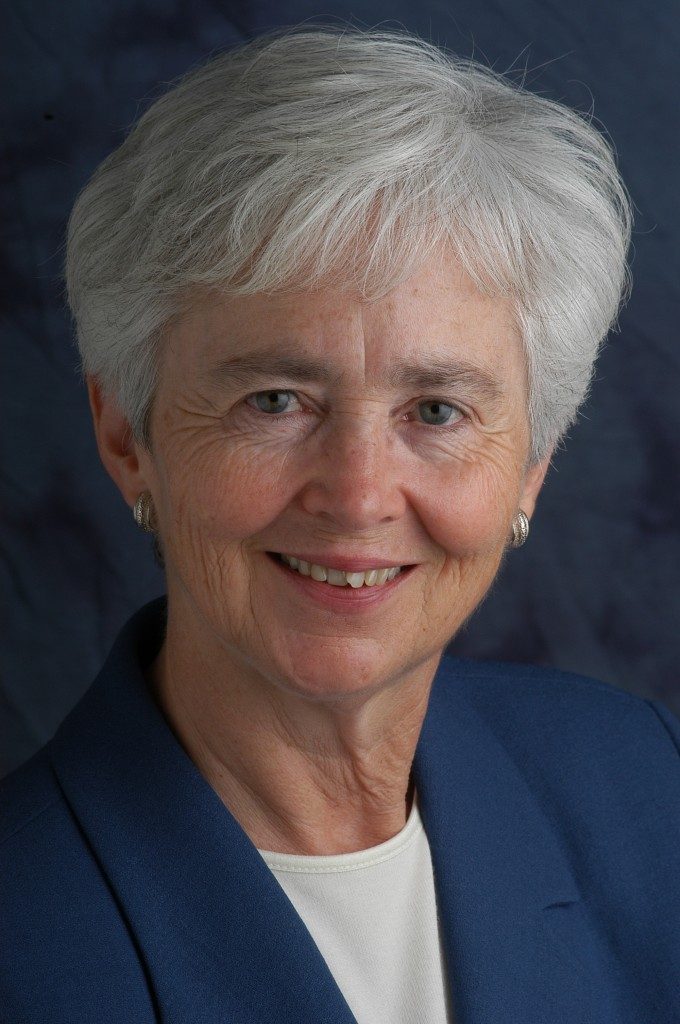 Sister Anne Patrick died July 21st, at home in Silver Spring, Maryland, after a valiant battle with cancer. She was 75 years old. Anne taught Religion at Carleton from 1980 until her retirement in 2009 as the William H. Laird Professor of Religion and the Liberal Arts, Emerita. She was a highly respected professor, teaching a wide range of courses on Christianity, including courses on Catholicism, Ethics, Liberation Theology, Religion and Literature, and Women and Religion. Anne had a gift for asking challenging questions in quiet and supportive ways, opening up new perspectives and ideas for her students. She helped shape this campus through her work on numerous committees, including the one that implemented Carleton's early policy against sexual harassment. Even Anne's long struggle with cancer gave her opportunities to teach all those around her about courage, faith, and grace in the face of hardship.
As a professed member of the Sisters of the Holy Names of Jesus and Mary, Anne was active in Catholic issues, including being the president and honoree of the Catholic Theological Society of America. She wrote numerous articles and three books: Liberating Conscience: Feminist Explorations in Catholic Moral Theology (1996), Women, Conscience and the Creative Process (2011), and Conscience and Calling: Ethical Reflections on Catholic Women's Church Vocations (2013). A fourth book will be published posthumously. A more complete obituary will be forthcoming from Anne's family.
A Memorial Mass will be held on September 10th at 11am at Annunciation Catholic Church at 3810 Massachusetts Ave NW in Washington, D.C. Cards may be sent to Anne's family through one of her sisters, Mary Patrick, 4303 Carriage Ct., Kensington, MD, 20895. An additional memorial service will be held at Carleton on Saturday, October 29th at 2pm in Skinner Chapel. A reception will follow in Great Hall.
Anne's thoughtful, strong, and kind presence will be greatly missed by her former students, her extended family, and her many friends and colleagues. Please hold them all in your thoughts and prayers.