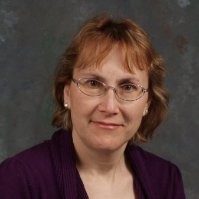 Andrea Lucia Kodner-Wenzel, age 59, died on March 14th. Andrea was an adjunct instructor in flute at Carleton from 1991 to 2001. She combined her interests and skills in music with work in information technology.
From the StarTribune, Wednesday, March 20
Andrea Lucia Kodner-Wenzel passed away on March 14th, 2019 on her 59th birthday. Most recently, she was the Deputy Director of Information Technology for Dakota County. Previously, she was Senior IT Project Manager for Minnesota State Colleges and Universities, Associate Vice President for IT and Chief Information Officer for Metropolitan State University, Chief Information Officer for Normandale Community College, and Chief Information Officer for Northwestern Health Sciences. She had been an active member of the Twin Cities Musicians Union for many years, playing flute and piccolo, and had been an Adjunct Instructor of these instruments for ten years at Carleton College. Andrea liked to read and liked to go antiquing with her husband, which they did over the 33 years of of their marriage. She is survived by her husband Steven; her siblings Donald, Eric, Diana, and James; her nieces Laura, Eve and Leah; and her nephew, Jadon.