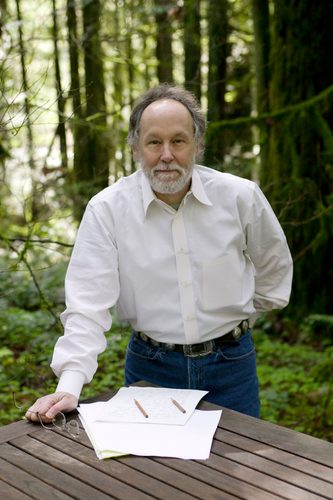 This October, the ENTS program and the Carleton community were very fortunate to welcome renowned writer Barry Lopez to our campus. Lopez, an American author, essayist, and fiction writer, is also known for his work on humanitarian and environmental concerns. Described as "the nation's premier nature writer" by the San Francisco Chronicle, Lopez's non-fiction work examines the relationship between human culture and the physical landscape, while his fiction addresses issues of intimacy, ethics and identity.
His 1986 classic, Arctic Dreams, received the National Book Award. Among his other nonfiction books are About This Life and Of Wolves and Men, which was a National Book Award finalist. He is also the author of several award-winning works of fiction.
His presentation at Carleton, "The Writer and Social Responsibility," discussed how a good person needs to be conscious and aware of social and environmental aspects of society, especially when writing. Lopez also engaged with students at a lunch meeting where he discussed sustainability and shared wisdom from his years as an author and environmentalist.
We were inspired by Lopez's contributions to American literature and the environmental movement. Carleton College was honored to have the opportunity to welcome him to our campus. See more of Barry's work at his website.