Elicia Cousins '13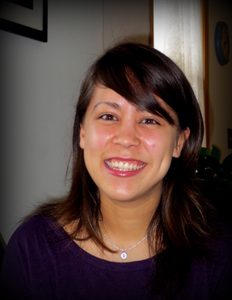 I'm part of the Social Science Environmental Health Research Institute at Northeastern, which my advisor Phil Brown leads, so every week we have visitors/speakers and various training sessions. Many of my classmates are also interested in environmental justice issues, so it's always so inspiring and eye-opening to learn from them too. A big topic so far has been toxic chemicals and their health impacts, lack of regulation, and community responses to contamination episodes. A research group I'm in is closely following the social and scientific discovery of perfluorinated chemicals (aka PFOS, PFOA, PFAS).
I'm funded through a T32 training grant program through NIEHS, which means that part of my training needs to be in a non-academic setting. So, I also get to work a bit with Silent Spring Institute, which is a non-profit dedicated to researching environmental causes of women's health issues, particularly breast cancer. I'm working closely with the post-doctoral researcher there, who has a PhD in environmental studies– we just recently got a co-authored paper published in Environmental Research!
Since I'm in a sociology department, I have to pick two areas of specialization, so aside from environmental sociology, I think I'm going to pursue gender studies. I'm finding that the two intertwine quite a bit, particularly in the context of women leading toxic waste activism.
I have also been continuing my work with children and mothers from Fukushima, and will be presenting on this topic at the American Association of Geographers annual meeting this April. I was also able to publish an article about this online through Toxic News, which is a great news site run by UK sociologists focused on environmental justice and toxic contamination issues worldwide. The article is online, if you'd like to take a glance.