SDAs 2018-19
Contact eithger of the following students for questions about classes, the major, comps or the department.
Office hours will be held before registration every term but appointments and questions are welcome via email.
---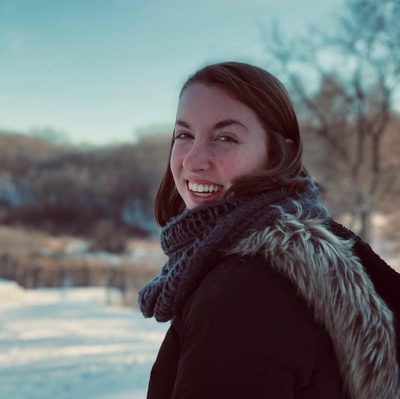 Elyse Wanzenried '19
(wanzenriede@carleton.edu)
Who are you?
I'm a senior English and International Relations double major with a minor in French and Francophone Studies. I'm from Minnetonka, Minnesota, but I'm also a Swiss citizen so I spent a bit of time there while growing up. The response to the more profound question "Who am I?" may be a bit harder to parse and the answer is constantly changing; just give me five years to muse about it and I might have a more precise answer for you then.
Why are you an English major?
I became an English major after declaring International Relations because literature has profoundly changed my own self-awareness and the way I perceive the world. I fell in love with literature because of the moments when my whole attention is captivated by a line that forces me to stop and marvel, or the moments when a book devastated me with the richness of its character and the conversely tragic destruction within that world. I perversely enjoy when people learn I'm an English major and feel the need to tell me that it's "not useful" or pavement on the road to unemployment, because literature is and has always been a necessary part of the human world.
I feel that studying literature has given me the courage in curiosity necessary to succeed in finding employment or whatever I strive towards. I always come back to this Annie Dillard quote about the importance of literature on a personal level: "What I sought in books was a world whose surfaces, whose people and events and days lived, actually matched the exaltation of the interior life. There you could live." The English major has been both challenging and rewarding and I am continually reminded of what I have gained in the three years I have been lucky enough to learn in the halls of second Laird.
Why is Nathaniel the worst?
Nathaniel is the worst because he's devastatingly witty and brilliant and will undoubtedly rule the world someday. There's nothing quite like the polite opening to one of Nathaniel's comments that entirely belies the literary smackdown he will undoubtedly go on to deliver, leaving everyone else surely too intimidated to suggest their now obvious-sounding theory. Hey Nathaniel, leave some smarts for the rest of us will ya? Don't even get me started on his impeccable fashion game or incredible creative writing…
---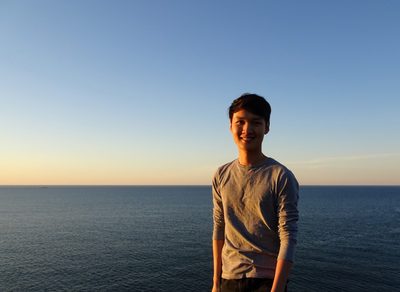 Nathaniel Chew '19
(chewn@carleton.edu)
Who are you?
Hello, I'm Nathaniel (he/him/his) and I hail from far-flung Singapore. Alongside my English major I moonlight in the Linguistics department, where words are subjected to arcane scientific experimentation. Outside of class, you can find me on shift in the Writing Center, editing the Second Laird Miscellany and the UJHS, or flailing on a badminton court. Questions about the department? Contemporary poetry? Virginia Woolf's sexuality? Hyphenation? Distributed Morphology? The oceans of the Paleozoic? What to name your dog? Hit me up!
Why are you an English Major?
To borrow a quote from HE1 guy Shakespeare, "Words, words, words." Which is to say, I would happily be reading and writing a ton in college regardless, and enjoy the genre-hopping discussions I've had with professors and friends all over Laird; declaring an English major was a formality and I did it purely for the massive boost to my employability.
Why is Elyse the worst?
Elyse is smart, funny, articulate, and has good hair & taste in books, all of which means answering this question is a struggle that continues to devour precious minutes of my life I will never get back. Come on, Elyse. This is totally unnecessary. I have two comps to write! A truly considerate SDA lists their hamartia on their stalkernet profile.