Welcome, dear readers! Up this week in Miscellany news, Mike Kowalewski is getting ready to host his last-ever Visions of California Program (Winter 2023) and you should apply! The program application deadline this year is April 18th, 2022.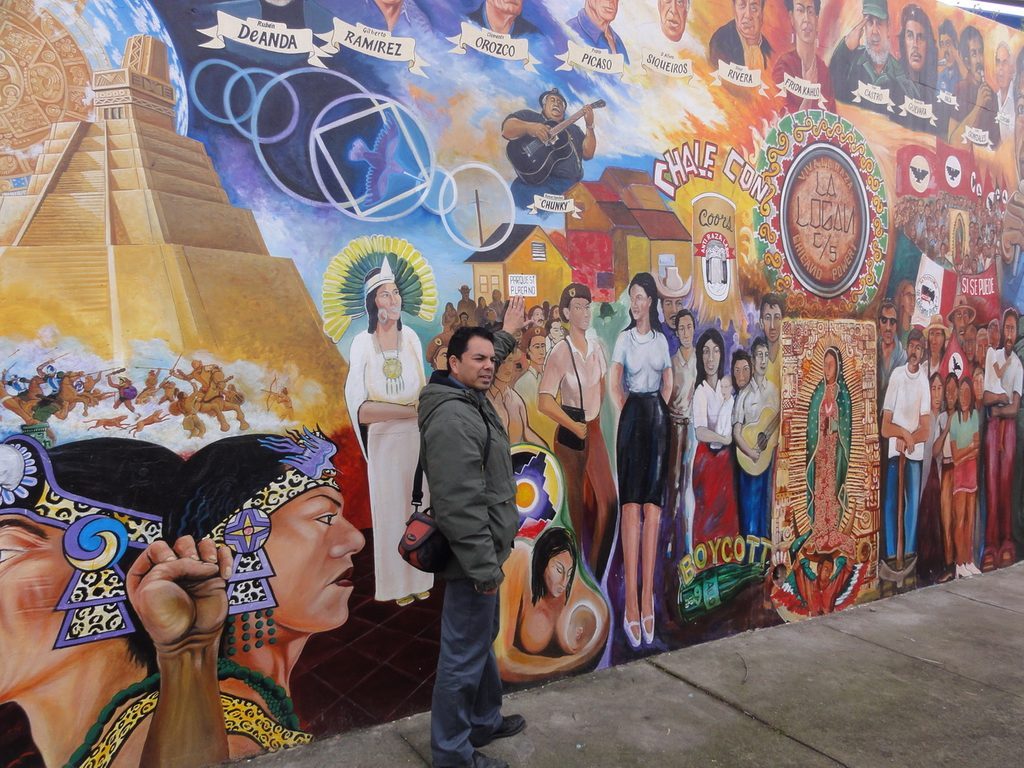 Mike describes why his program is different from other Carleton OCS programs because: "The Visions of California program is different from other off-campus studies programs in a number of ways. First, it is unique due to the sheer number of people that we are able to meet (often between 30-40), each of whom is focused on a different aspect of California. You can think of our guest speaker interactions, which I consider to be the "heart" of the program, as a years-worth of Carleton convocations, each pertaining to the Golden State."
Just in case this description hasn't convinced you, here are some excellent testimonials that might do the trick:
"The Visions of California program was by far my favorite term at Carleton. I looked forward to every day on the program, because I knew that new, and often unexpected, experiences would give us a different perspective on California, and our many books and speakers nearly always grabbed our attention. Because we were simultaneously talking with guests, exploring the landscape, and reading about the people and culture, we were able to grasp much deeper understandings about the complexity of the state while feeling invested in that learning. It was this immersion that nurtured my interest in place-based learning and taught me how powerful a tool it could be. That, in turn, informed the rest of my work at Carleton, and pushed me toward my current work in place-based outdoor education. It was also just a blast. It is, after all, not every Carleton class that lets students: climb a mountain, chat with a renowned author, swim in the Pacific, explore LA architecture, dig sedge roots with an Ohlone scholar, and watch a '60s beach movie, all while calling it all just another day in the classroom!" — McClain Sidmore '21
"The California OCS program is an experience of a lifetime. Regardless of your major or familiarity with California, you will come out of it a changed person. It's broad strokes and deep dives simultaneously to render interdisciplinarity on steroids. It's an unparalleled opportunity to look Americanness dead in the eye – climate action, liminality, art and science and spirituality and more at the vanguard of industry, innovation, and culture. It will leave you with a resonance, a feeling of reverence I have come home to again and again years after the program. In the totality of my Carleton experience, these 10 weeks might be the thing I'll remember in my 70s . . . I have a few souvenirs to eternalize this era: the razor-sharp teeth from a squid sucker (one of the suctions on a tentacle), new favorite authors, a passion for the California burrito, an authentic writing style and practice, the confidence to trust my own embodied knowledge. Lifelong friendship. Thanks to Mike's dedication and content expertise, the curation of this program is as intentional and broadening as it a work of true art." — Kha Huynh '19
"The Visions of California OCS program is a fantastic deep dive into one of the most prominent states in the nation. There's nothing quite like seeing the rich history and experiences from the course materials come to life as you hear from fascinating individuals about what California means to them. This, coupled with the unique experience of road tripping with a group of fellow Carls, makes the journey very memorable. The exposure to people from all walks of life as well as taking in the beautiful landscapes in person has stuck with me long after the trip." — Saul Melo '18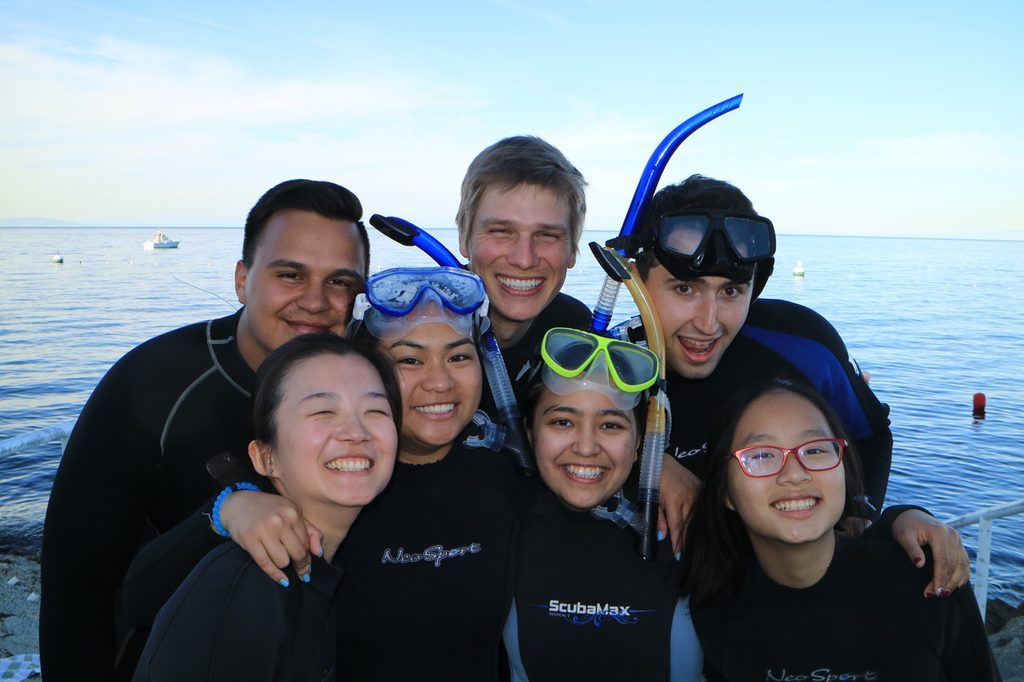 "This trip was a once in a lifetime experience that I still talk to my friends about! Especially if you like to learn about a bunch of different things, this is a program for you! We got to hear stories from a marine biologist doing squid research, a food critique of fancy Bay Area restaurants, an author of the famous book called China Men . . . and many more. Highly recommend." — Saki Amagai '18
"It is easy to see how that winter term in California a couple years ago had a profound impact on my life – I live out there now! The program offers students the chance to form a broadened perspective on California as a whole. It really amazed me how much we packed into 10 short weeks. I left the program feeling that I had not only learned a whole bunch and met many new friends with vastly different interests, but that I had also began to understand what it meant to live and thrive in an environment like Southern California. There is no doubt that those 10 weeks, specifically the two in Santa Monica, played a vital role in my eventual journey to the sunshine state after graduation. I will always have fond memories of the program itself and the relationships I made along the way. I would absolutely recommend this program to anyone and everyone looking for a good adventure – the program is everything you make it to be! Besides, it shouldn't be too difficult to convince students to spend their winter term in California as opposed to Northfield, Minnesota!" — Ian Francis '21 (Now living in Venice Beach)
Work on those applications! Go see the Golden State! We promise you won't regret it.
In the meantime, get yourself in the mood for sun by reading some books set in/or about California:
Julia Recommends: The Joy Luck Club by Amy Tan
Octavia Recommends: There There by Tommy Orange