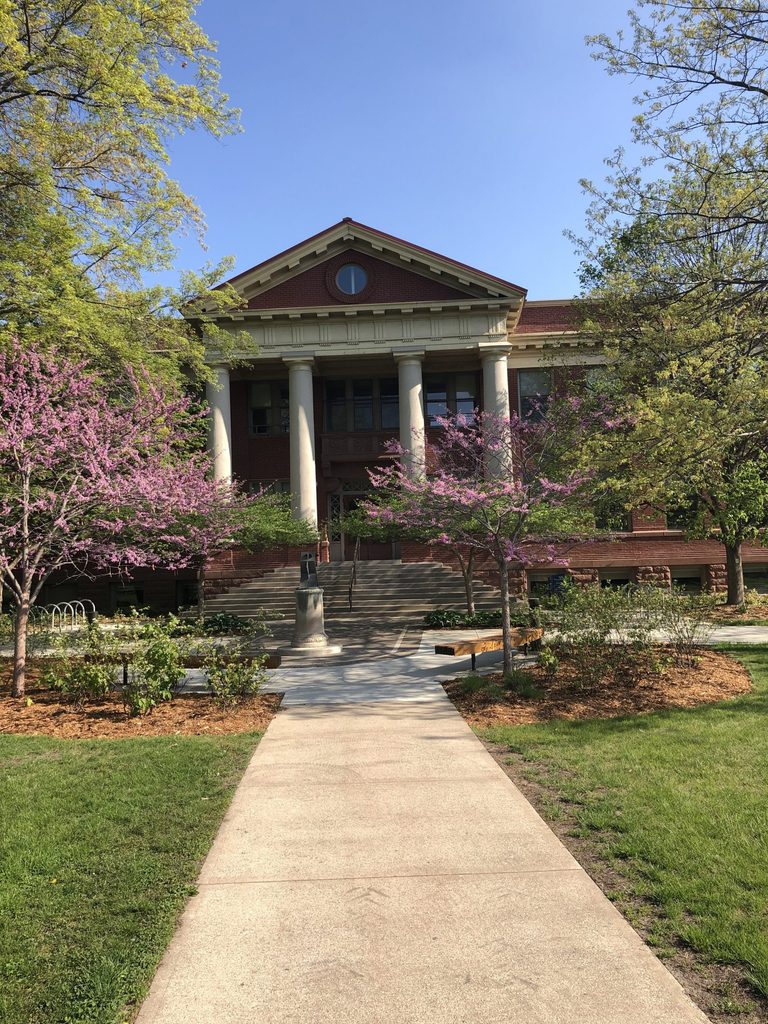 On May 8th, we celebrated a timeless English passage: Comps symposium, featuring various excellent, zany presentations. Comps is the closest thing English majors have to a Christmas; it's the academic gift that keeps on giving. We drag ourselves out of bed and to the symposium at 10 am in the hopes of receiving exceptional information. Luckily, this year delivered.
What is the purpose of the Comps symposium? This is a question that encompasses a host of answers:
Firstly, it's an opportunity for senior majors to discuss 6+ months of research. They get to share some of their fun ideas, wacky findings, and sections of what they've written. In general, it's how Carls demonstrate a collective understanding of the provided four year liberal arts education.
But, really, the purpose of the Comps symposium is to build community. Some work majors alone; some get together in small groups. But the Comps symposium is an opportunity for most of the majors to get an in-depth look at what their compatriots have written. At the end, many seniors remark on the joy of getting to "hear what other senior majors have been working on" for a few terms now.
For those few determined solo students, they take on the research Comps options with the hopes that it will resonate with their audience. Take Rebby Lee's project: she explored how the traditional marriage plot has shifted through time, looking at Jane Austen's Emma and Sally Rooney's Normal People. In particular, she was interested in how the modern marriage plot does not depict legally binding union as the final stage to complete a plot, which reflects modern views on propriety.
The creative Comps options are the agreement between solo work and fitting outside-of-the-box. "I'm interested in ghostliness," Gray Harrison told us, launching into a reading from her creative project, "The Ghost House." Our creative writers utilize an intrusive eye over the everyday, and take us to places outside of Northfield's cows and contentment.
That's certainly the case of Amanda Mosborg's creative project. Not only we were allowed to fancy murder, but to completely embody the thoughts of a killer. Mosborg created a true-crime podcast about Carleton alum and serial killer, Dr. Ronald E. Clark. A rather ingenious line from Amanda's presentation: "he took things several notches too far, as he did in multiple areas of his life," she says, referring to murder.
The Colloquium group gave us new understandings of works such as The Bluest Eye and Charlotte Temple. They presented as a group, each explaining one of their two essays and then discussing the (on the nose) theme of isolation and society, and how that theme interacted with the novels they read.
But part of the appeal of the symposium, with a Laird-sized hole in our hearts, is just seeing "so many familiar faces" on Zoom, even without being physically together. Symposium is the chance for majors to gather and to revel in each other's intelligence — that, at least, is a joy despite the lack of physical presence. Indeed, the supportive nature of the English community, even without Laird, has become clear during this time of shifting perspectives. We show up for our fellow majors. We're interested in what they have to say. We want to know what books they hate, what they loved; what exactly makes them who they are.
Even when majors cannot make it to the symposium, they send messages of support: "Can't wait to hear the recorded version!" and "Amanda's murder presentation sent me down my own Google rabbit-hole."
But the Comps symposium has the uneasy pleasure of reminding us that we are near the end; that, for a remarkable group of presenters and senior majors, goodbye is inevitable. We here at The Second Laird Miscellany would like to bid you all a fond farewell: we wish you luck in the coming days, weeks, and years, and hope that you will return to Second Laird to say hello once in a while. We hear that the English faculty are pushing to install a fireplace to welcome you back, but if that fixture does not end up in Laird, we're sure the coming-soon rooftop pool can pull its weight.