OMG. Guys, it has been SUCH a crazy week. First of all, the senior English majors had our comps presentations (go us!). It happened, and it is done. Second of all, many members of the department were involved in Carleton's production of Much Ado About Nothing, either as cast, crew, academic consultants, or eager audience members. Third of all, I took a nap. Like I said—a crazy week.
Anywho, as the only one of the Miscellany edz who was not directly involved in the production—shout-out, by the way, to Elena, a stunning Margarite, and Sophia, whose costumes display was enlightening—AND as the only one who has not so much as read a Wikipedia summary of the play before, I was somehow put in charge of writing about it.
(Yes, I realize that is a paragraph-long sentence. What can I say? It's senior spring, and I'm channeling my inner Joyce.)
So, without further ADO, hehe, here we go.
Did I like the play? No. I loved it! Everyone did a fantastic job, and the music and dancing were fun, and the set was pretty, and the English majors absolutely slayed (slew?). No, really. I cannot stress how many English majors were in this thing. We had the wildly talented Skye Sparks, a newly-declared English major, playing Beatrice, and close reader extraordinaire Collin Preves playing Benedick. Their chemistry was so perfect that I could totally believe that they simultaneously hated AND loved each other. Squeal! Every girl's dream <3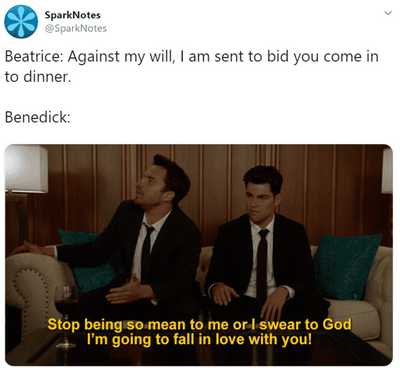 There was more English major royalty, you say? Indeed! Junior Kira Farmer lived and breathed Leonata, offering an insane emotional range as Hero's mother. Miscellany babe Elena was a memorably flapperesque Margaret. Frances O'Grady was, I must say, positively cunning. Shakespeare queen Anna Hepler is a secretly fantastic dancer, senior Bryn Battani's voice was breathtaking, and if that's not enough for you, sophomore Arthur Koenig is hilarious even during some *intense* interrogation.
A couple of highlights:
Watching Beatrice and Benedick (Benetrice?) slither and summersault across the stage as they engaged in some not-so-subtle eavesdropping
Hero's haunting presence on the balcony. Literally all she had to do was stand there. Shivers.
The comedic interludes of the inept watchmen, providing one of the most relatable moments of the play (who among us can actually do a push-up?)
Dogberry's arse monologue (you had to be there)
Spotting Tim Raylor cackling in the front row
Sophia and Elinor's post-show talk, which featured some excellent Q&A banter between cast and crew (and audience!)
Overall, the play was just excellent. As I said above, I had no prior knowledge about Much Ado, but it exceeded my (nonexistent) expectations. There was virtue-bashing. There was a battle of the wits. Not one but TWO questionable male romantic leads who you somehow kinda-sorta-maybe root for anyway.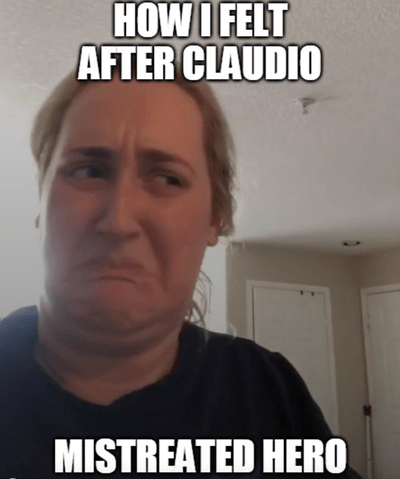 And that's not even all! There was also perfectly timed comic relief. Well-executed portrayals of grief. Anachronistic—yet delightful nonetheless—Lindy Hopping. Amusing cast-audience interactions. You get the gist. It was an all-around blast, and a truly great way to spend a seventh-week Sunday.