This week, dear readers, passed us by a special holiday—perhaps the most sacred of all. Valentine's Day. Sigh. As a complete sucker for all things love and romance and hubba hubba, but also as an English major, I decided to watch for the first time the masterpiece that is Shakespeare in Love. It was, I must say, magical. The historical accuracy was astonishing. The earrings were fantastic. I have no idea how they got Shakespeare to do the movie, but he was magnificent in his role as himself. And his love for Gwyneth Paltrow? Breathtaking.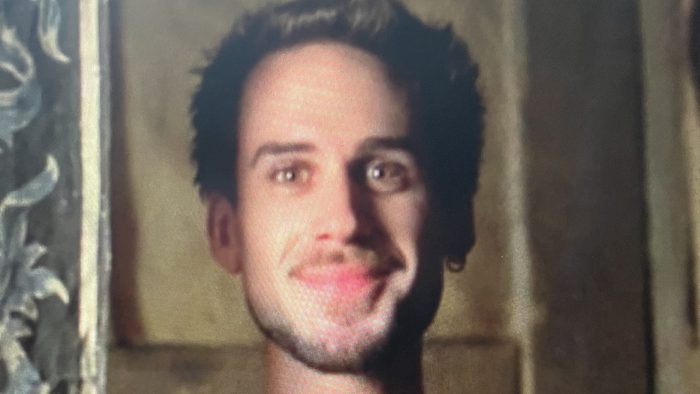 In all seriousness (lol, is there such thing at the Miscellany?), to bring together my love for love and literature, I decided to play a game of Spot the Trope while watching the movie. The game is quite complicated, but I shall do my best to explain it. Basically, as I watched the movie, I tried to spot all of the tropes one often finds in plots of romance and mayhem. If you are familiar with the classic Miscellany favorite Gothic Bingo, Spot the Trope was quite similar, but, like, without the bingo board. It was all rather fun!
So what tropes did I spot while watching Shakespeare in Love? Hardly any. The originality was unparalleled. And yet I did manage to find *a few* during the film…
Already, in one of the very first scenes in the movie, we have the tortured genius in search of his muse!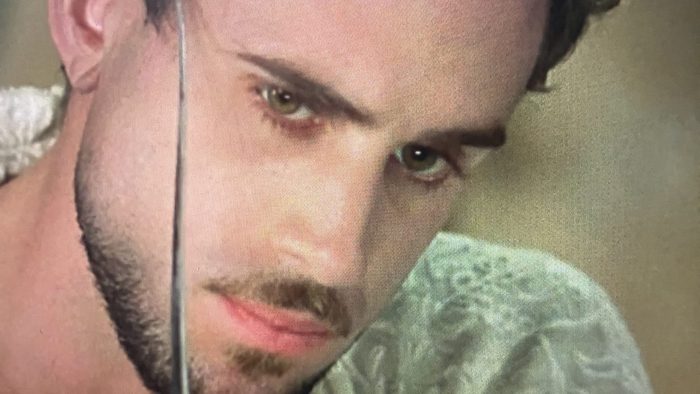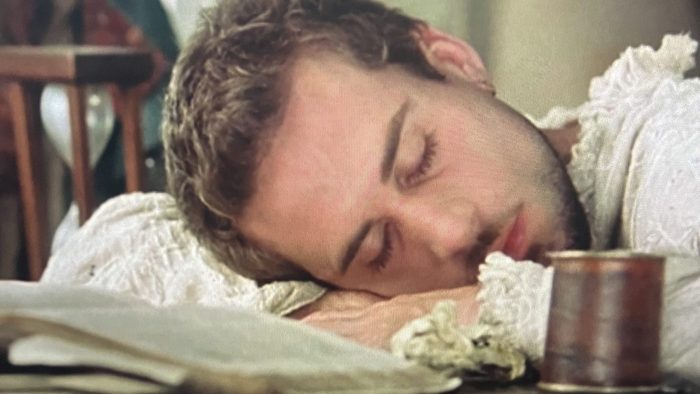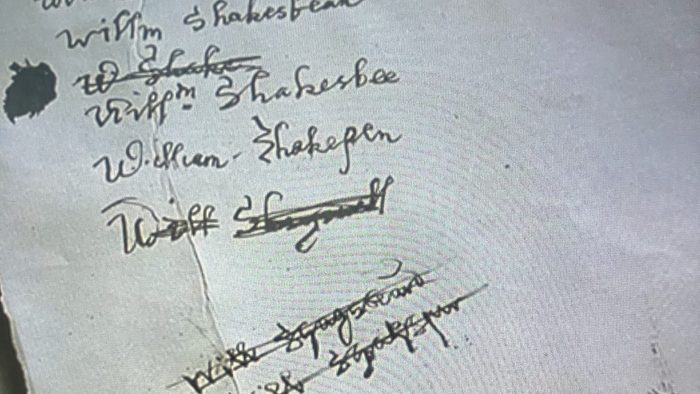 Of course, the tortured genius' bad case of writer's block soon proves to be the natural result of his sexual frustration. (I believe the phrase "after the twins were born" came up…) This actually might be the movie's most valuable lesson: the only thing you need to be a good writer—nay, the next Shakespeare—is a hawt date!
Now, this next one is a personal favorite. Love at first sight. Swoon. This trope finds a man (bonus points if he's a player) spotting a woman across a room (any will do) and instantly falling in love with her, his commitment issues magically resolved with a single glance. (Did I mention this guy just had TWINS with his WIFE who, by the way, was really done dirty in this movie?)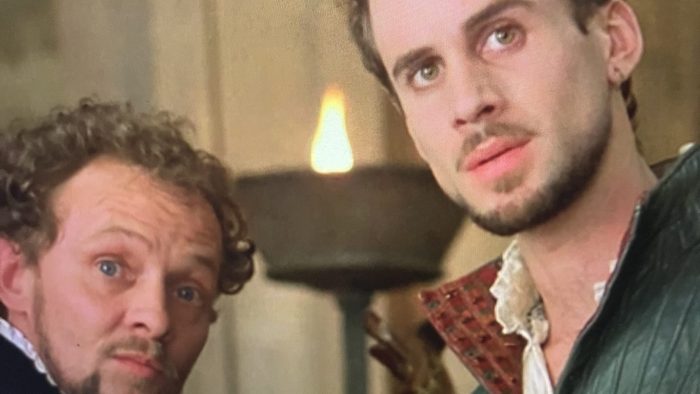 When man and woman inevitably meet, she runs away. Because reasons. And then he has no choice but to chase her* through a crowd.

*Romantic in movies. Very creepy in real life. Big no-no. Absolutely DO NOT do this. No woman ever was like "we fell in love when he CHASED me while I was trying to RUN AWAY from him."
Onto what is perhaps the most common trope: the love triangle. Admittedly, it isn't so much a love triangle here as woman-is-given-away-to-man-who-sucks-and-he-must-compete-for-her-love-or-at-least-her-tolerance. The absolute best part is that Colin Firth, decorated with a single earring of his own, plays the third member of the love triangle.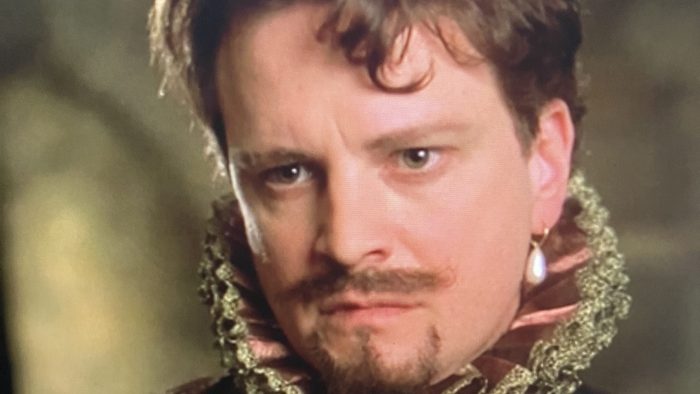 Man writes woman sonnet (poem, song, whatever). Her heart is now his forever. Honestly, though, if my boyfriend wrote me a sonnet (HINT FREAKING HINT), I too would be swept off my feet.
Ugh, okay, the *not like other girls* trope. How does it happen here? Essentially, a ballsy Gwyneth Paltrow stands at the feet of Dame Judi Dench and has the audacity to contradict the Queen of England. Because she loves poetry and performance so very much, in a way that no other woman ever has before.

For the record, her character exists in opposition to Shakespeare's first "muse," whom he immediately catches sexing with Richard Burbage, I think? Anywho, in this movie, if you're a young woman and you're not Gwyneth Paltrow, then you're basically a strumpet. The end.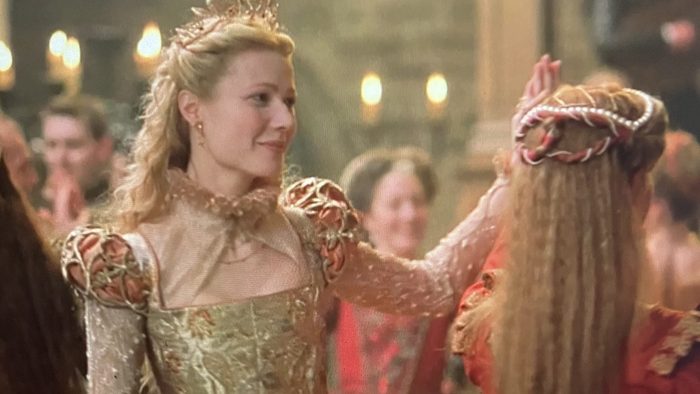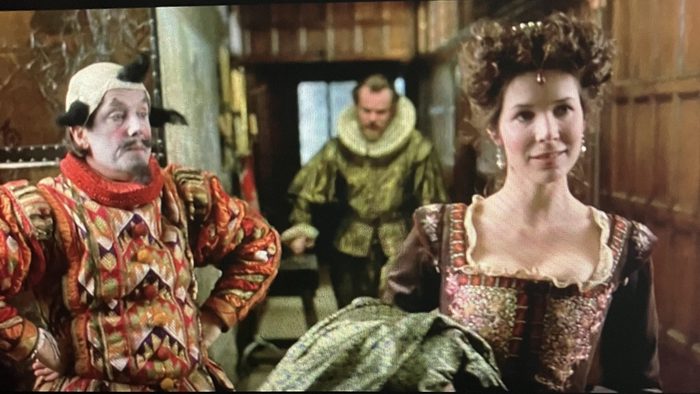 When she finds out he's still married oops. (He never does mention the twins…)
And finally, the sword fighting! So much sword fighting! In the words of one of my fellow Miscellany edz, "Gross."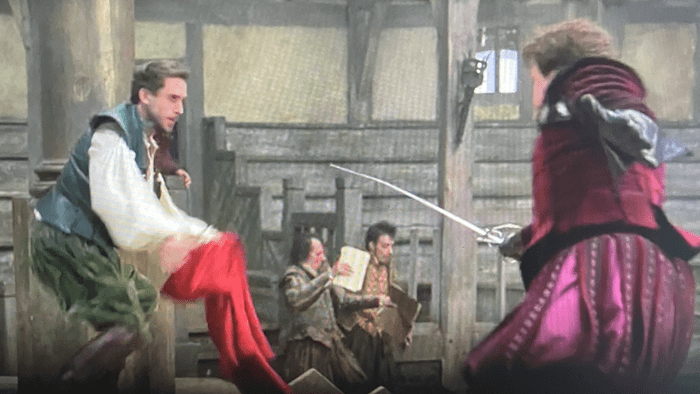 So I know I'm making it sound like I didn't like this movie very much. But actually, it was delightful! I appreciate how Shakespeare was completely babe-ified in this movie. And also how the only trope apparently missing was, spoiler alert, the HEA, or happily ever after. Sigh. I suppose the movie could only lean so much into its revisionist history. But it was refreshing to see this rom-com-dram(?)—er, documentary—end in a satisfying way that doesn't rely on the love interests ending up together.
Oh, Shakespeare. At least there's always Anne Hathaway.