Hi lovely readers! The Living London Off-Campus Studies program is in its 50th year and, as you may or may not know, your dear editors met on this very program two years ago, so we're here to wax poetic nonsense about all of the good things you might experience (friendship usually included in the package).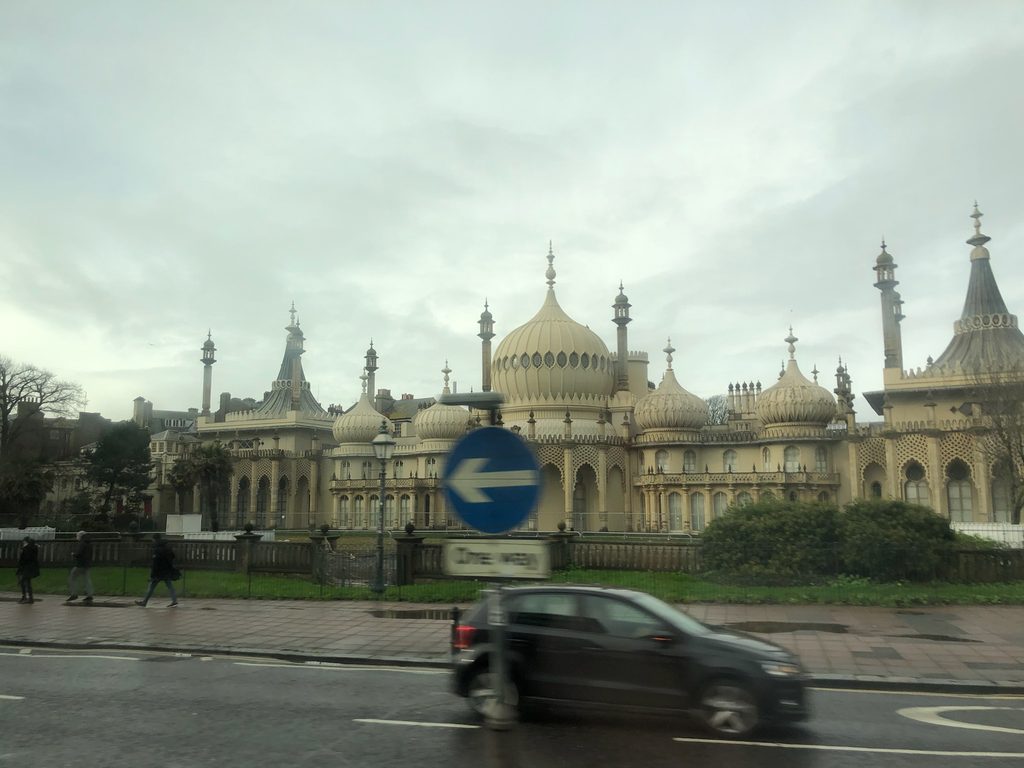 Oh, the London program. For us, it was 26 plays, 11 students, 10 weeks, several giggly late-night pub sticky toffee puddings, and one long-term hostel that brought us all together. Shoutout to the Pickwick, we love you.
This year, the London Program is Spring '22 with Pierre (how dare you leave and not invite us during senior spring!) leading the charge. Next year, Peter Balaam is heading it up during the Winter '23 semester, and he's looking forward to applications, which are accepted on a rolling basis but are due by April 18th, 2022.
Without further ado, here are 5 testimonials we've unabashedly solicited from our friends/compatriots/enemies on why you should apply:
Rebby Lee '21: I have never been happier than when I was in London. From seeing plays every week to visiting museums around the city to trying new restaurants, there was never a shortage of new experiences. I went to the British Museum nearly every week, exploring a different section every time; I went shopping in Piccadilly Circus, Covent Garden, Spitalfields Market; I visited Notting Hill. Most importantly, living at the Pickwick and spending time as a group helped forge some of my closest Carleton connections. Though I started the term with acquaintances and virtual strangers, through bonding over memorable moments from plays, watching movies together in our rooms, and making fun of Henry VIII, I left with lifelong friendships. Choosing to study abroad in London was the single best decision I've ever made.
Julia Johnston '22: I started the London program madly giggling while hauling my roommates' heavy suitcases all the way up the 3 flights of (very steep) stairs, having truly just met them the term before and never really talked. We spent the night rearranging our room, because it was a double with three people stuffed into it – I, being the only sophomore, ended up with what we affectionately called "sink bed," or the bed where the water from the sink in the room (pictured below) splashed onto my pillow every time someone washed their hands. Mostly, I remember laughter, riding around on big red buses thinking "I never ever want to leave," falling a little bit more in love with theater with every play we watched, and waking up every day excited about conversations to be had, adventures to begin, and books to buy.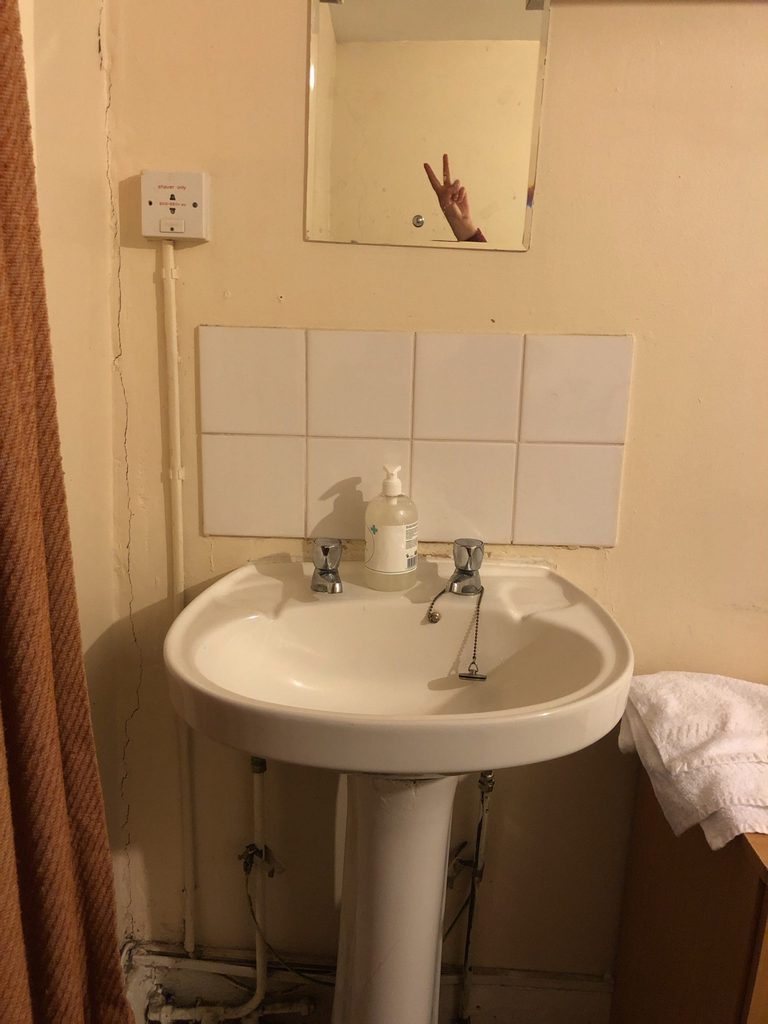 Octavia Washington '22: London bested Northfield by a million. If the opportunity to live in London doesn't sway you, at least consider the joy of being away from Northfield for a term and getting to eat real, good, delicious, city food.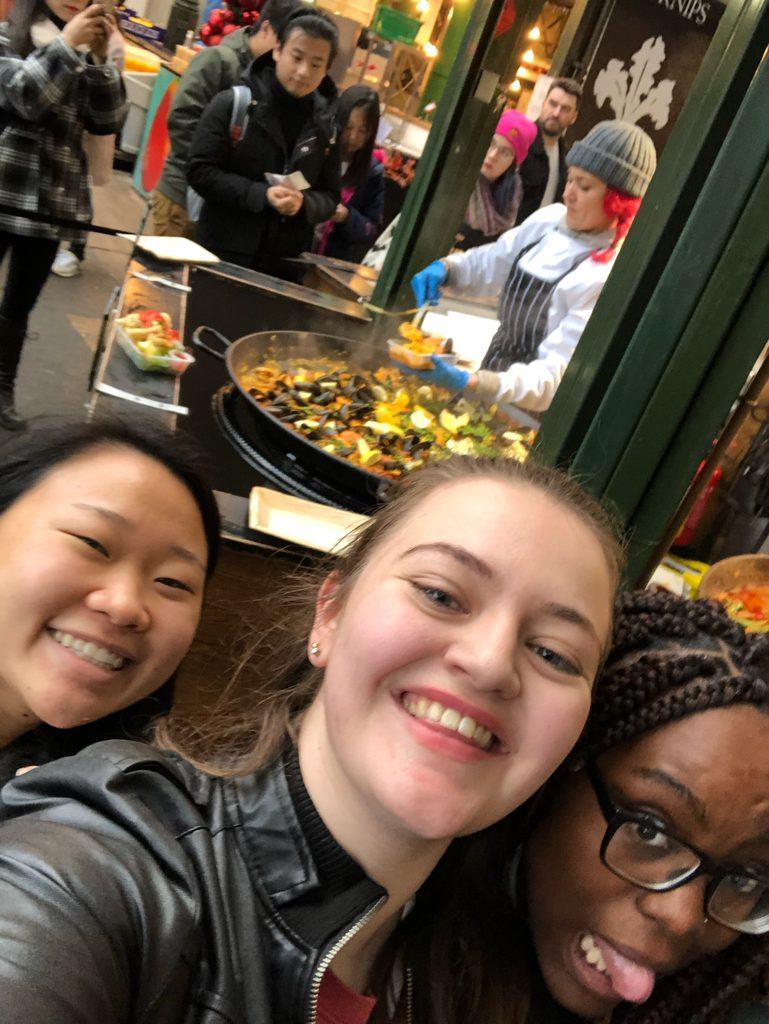 Josephine Berlage '21: Living in London for ten weeks was one of the most amazing and important experiences I've had. I don't think I've ever made as many friends as quickly as I did on this program, and I can't even imagine where I would be right now if I hadn't met all of them. I don't have the words to describe how much I loved the London program, but maybe the closest I can get is to say that I'll probably always be sad I'm not still there.

Madeline Goldberg '22: The London program was not only where I got to meet some of my very best friends at Carleton, but where I got to make some of my most treasured memories of my time at college. I could gush endlessly and earnestly about it: London itself, old castles and new theaters, book fairs by the Thames and chips with friends, but other people have said all of that already. So just consider this: winter is going to arrive. When it does, you can either be in Northfield, freezing as you make your way to Sayles in a blizzard, or you can be in London, grabbing dinner with friends before an evening performance at the National Theater. Up to you.