In this COVID-19 era, Laird, our favorite campus building and second home, sits mostly empty. No students bustle through its hallways, wait patiently for their turn in office hours, or frantically finish their reading assignments before class.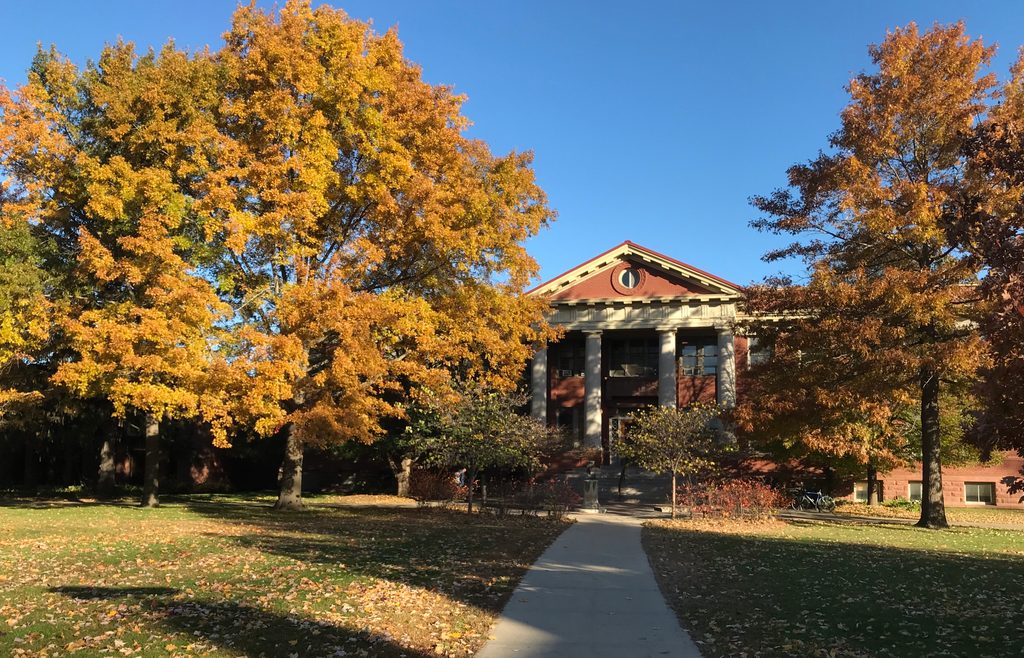 This week at the Miscellany, we wondered, how can we connect with sacred space at a distance? To find out, our editors reached out to members of Carleton's English Department community (professors, majors, and minors), asking for their portraits and memories of Laird. To conjure the building in your heart and mind, read on!
Favorite spot in Laird
A couple of common themes emerged. First, the group of red wingback armchairs on the second floor of Laird. This is the place of fellowship, and for feeling, as you recline and peruse your page, that you have time-traveled to the 19th century.
But for several, such an accessible, stairwell-proximal spot is too loud for focus. They flock to the other plush chairs down the hall, or head upstairs to the nook outside of the office of professor and department Chair, Greg Hewett. Up there, time flies at an impressive pace.
Open classrooms are peaceful alternatives to both the red armchairs and the attic. Some favorites? 204, 206 (for its swivel chairs), 211 (for its ladybugs), and in early September, any with an air conditioner.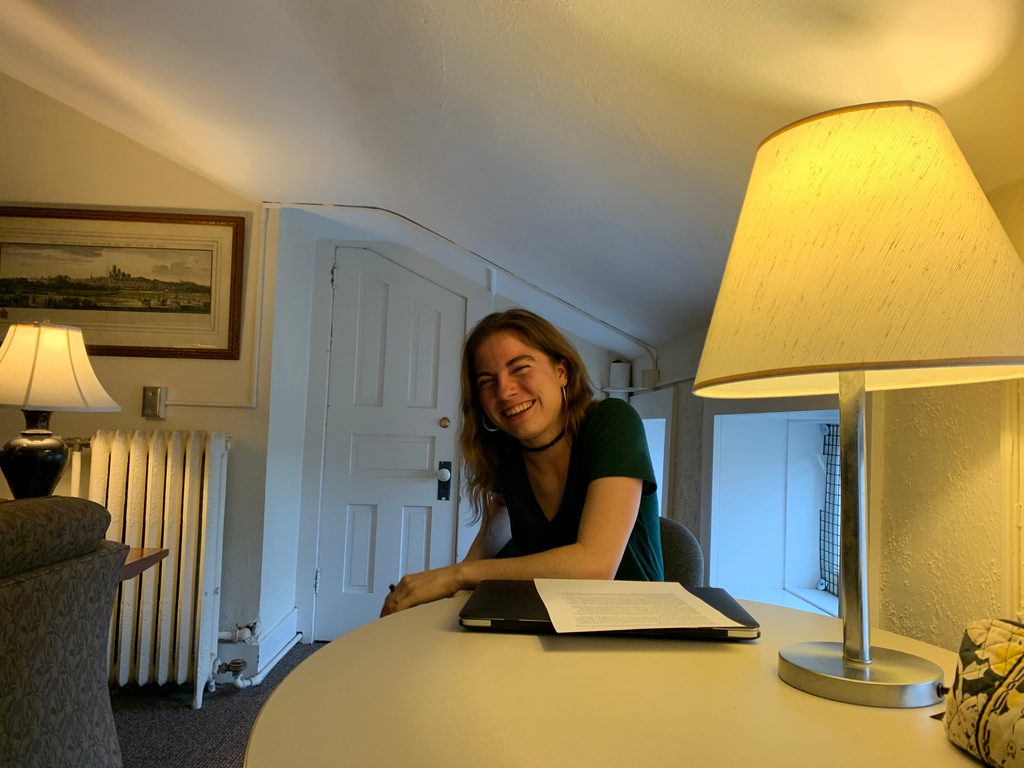 Best memory in Laird
For some, the love affair with Laird began at the very beginning, when as a prospective student they visited an English class, or when they got lost somewhere in the building on the first day of class. For others, their best memory lies at the end, when submitting their Comps and getting a congratulatory cupcake from Meggan Clapp, our administrative assistant.
Somewhere in the middle of these poles are the memories involving our wonderful professors: Arnab ordering pizza for his Postcolonial Novel class but eating the majority of it himself, Professor Corrine Collins' visit to Student Departmental Assistant (SDA) office hours to discuss her upcoming Black Speculative Fiction class, or running into Susan Jaret McKinstry for a casual chat.
But perhaps most widespread are the memories of being in class, cozy inside, and looking out the window at the rain or snow covering our beautiful campus. Take us back!
Describe Laird in one word
"Cozy" and "Warmth" win out.