In anticipation of his upcoming talk, "The Personal Political" (RESCHEDULED: April 5), The Miscellany was invited to conduct a brief interview with poet, author, and Professor Jaswinder Bolina. The title comes from Bolina's essay "Writing Like a White Guy," in which he asks whether or not poets of different minorities can fully access themselves with the language that was not created for them. The full quote, if you're curious: "Jas as in the first part of justice; win as in the opposite of defeat; der, which rhymes with err, meaning to be mistaken." In addition to offering a pronunciation guide, this should help you have a sense of who Jaswinder Bolina is: funny, humble, and, like any good English major, willing to dive into very specific breakdowns of short pieces of text.
Of course, we three editors couldn't help but ask very Miscellany-like questions which, under our editorship, have been invasive, persistent, and slightly violence-driven. If you've read our PPP series, prepare yourself for similar fun, and deep apologies to Professor Bolina for making him think of writers he could fight.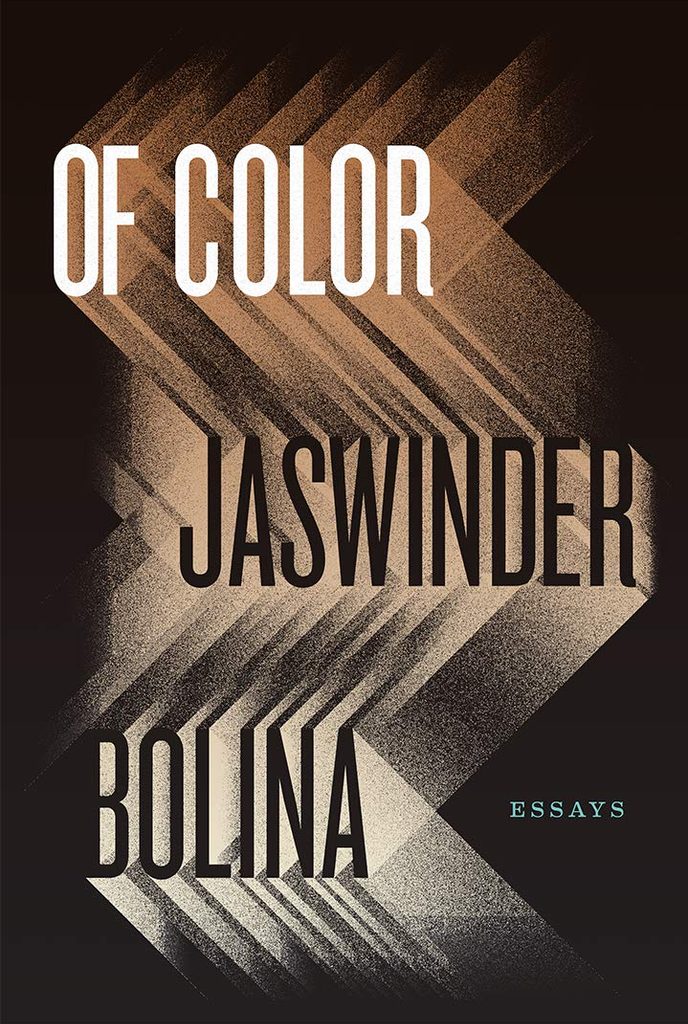 Chicago-native, Bolina is well-versed in various forms of writing: he's an alumnus of Loyola University, University of Michigan, and Ohio University. But how did he get into poetry?
Well. It was an accident.
"As a teenager, I really enjoyed music, but I found myself paying more attention to the lyrics than the instruments or arrangements. This was in the 90s during the grunge era, and I was impressed by what certain songwriters of that generation could do with lyrics. Ditto for hip hop artists who were gaining widespread notoriety at the time. My trouble is I couldn't sing or rap to save my life. Meanwhile, in school I was reading poems, words without music, that seemed to take songwriting to another level of complexity and description. In poetry we have all the artistry of song lyrics but without the cover of a beat or a catchy melody or an arresting guitar solo. It's just the words, and they have their own kind of music. I love trying to get that wordy music out of my head and onto the page, to describe things in a way that's original, thought-provoking, and catchy. Reading aloud offers an opportunity to convey some of that more immediately, but the real challenge and the real fun is in seeing if I can do it through word choice, syntax, and composition on the page alone. That's the top of the mountain for me, far more than performing."
As the author of Of Color (2020), The Tallest Building in America (2014), and the poetry collections The 44th of July (2019), Carrier Wave (2007), it's very clear that Bolina doesn't need assistance with writing. But we still had to know what writer he'd like to emulate most in his life and writing:
"I have somewhere between seven and seventy different answers to the second part of your question. I admire the work of so many poets and prose writers. If I could be half the writer someone like Mary Ruefle or Lucille Clifton is, I'd call that a pretty spectacular career. I feel similarly about a whole bunch of others from Dean Young to David Berman to Victoria Chang. You don't get into writing because you think you're better than everyone else; you get into it because you're in awe of so many other people. It's like I'm trying to be a writer almost entirely because I want to somehow recreate the feeling I get when I read their work, like I wish I could bottle it up and pour it myself. Of course, I can't. So, I keep reading, and I keep writing. That said, I'm not sure about emulating a writer in my life. I'm pretty happy with my life, so while I might wish I had someone else's mind-altering acuity with language, I can't think of a writer I'd like to emulate in the way I walk around in the world or live day to day."
Obviously, as winner of the 2006 Colorado Prize for Poetry and the Green Rose Prize in Poetry from New Issues Press, Bolina is a master of the poetic form. Yet why poetry as a medium?
"Some people do sudoku, some do the crossword, some engineer buildings or genetic sequences or solve wildly complicated math equations. Poetry is just where my head goes. It's an endless puzzle I'm trying to solve and solve again. Given the choice between sitting at the beach or sitting at a café working on a poem, I'd take the poem."
Given that we are desperate for drama, we asked Bolina a fan-favorite question, which he seemed to find hilarious: What writer would you most like to fight? (Dead or alive!)
"I haven't been in a fight since I was a kid. I've broken up a few during my years bartending or just being out in the world, but I haven't picked one or been picked on to fight in a very, very long time. So, let's pretend the fight in question is more lighthearted, maybe a snowball fight or laser tag or something. I think I'd like to play laser tag with Frank O'Hara. He's always struck me as pretty spry, and I think he'd get a kick out of it. We could smoke cigarettes the whole time, then have a Coke after."
Now a little serious, in case Professor Bolina ever decides to leave the University of Miami for Carleton: What do you like most about teaching? What do you like least?
"The thing I like least is when students think I'm some kind of authority figure to rebel against. I get that I'm an actual authority inasmuch as I control the classroom and the grades, but I'm there to have a conversation, and I'm open to other points of view. I've generally read more and thought about certain problems for longer than my students, so that grants me a degree of mastery over a subject, but I don't have much interest in imposing my views on them. I'm just one person with one set of—mostly informed—opinions who thinks my perspective might help someone else get better at the things they love to do, like writing poetry. I love offering my perspective, whether on poems or theories about poetry and life or on tactics for composition and navigating a life in writing. That's my favorite thing: talking about ideas I love, but I'm not trying to force any of them on anyone. Take them or leave them; so long as you do either with courtesy and curiosity, you'll get a good grade whether you agree with me or not."
To close, we asked Bolina to give us a one-sentence pitch for those of us who need sneak previews. His answer was incredibly tight-lipped:
"It's a talk on how to write about subjects you care deeply about without either stating the obvious, preaching to the choir, or making it all about yourself."
If that answer doesn't satiate your hunger and you need something more before the 5th, here are some recommended poems by Bolina. 
Carleton peeps: we'll see you in Boliou!