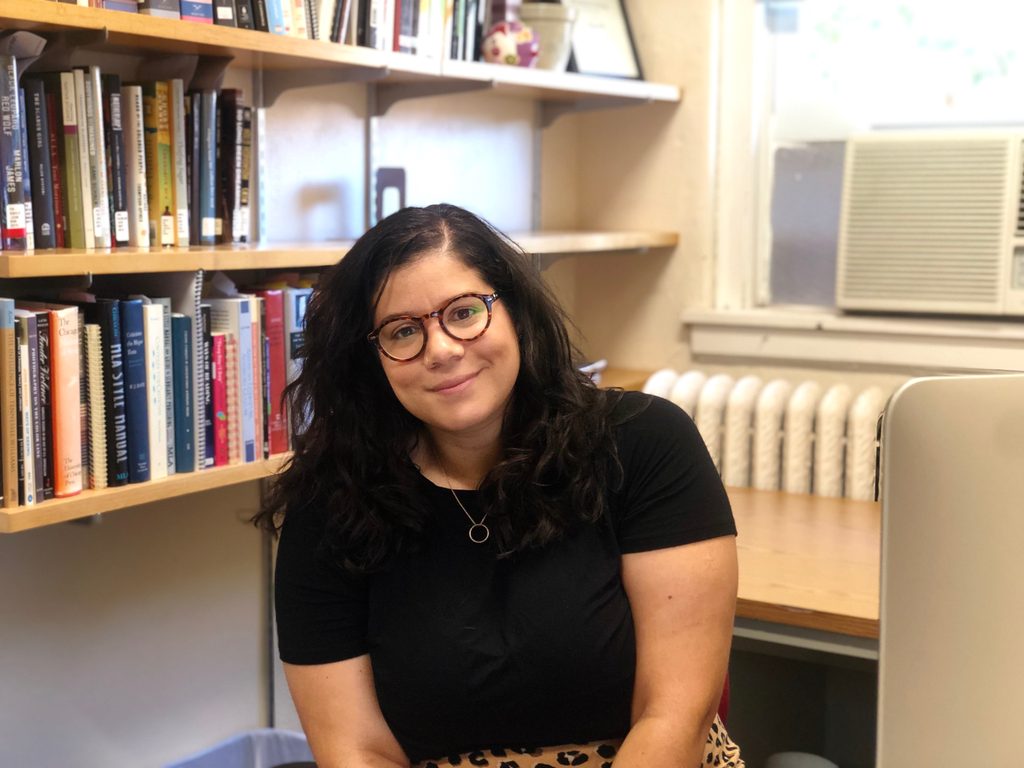 A warm hue of red and orange has begun to spread throughout the trees of Northfield, marking the arrival of fall term at Carleton College. Here on second Laird, the hallways are abuzz with the excitement and potential that always attends the coming of a new academic year. Welcome friends, new and old. We at The Miscellany look forward to the collaboration and learning in store for us all. This year, we owe an especially warm welcome to the English department's new scholar-in-residence fellow, Corrine Collins.
Corrine was born in Birmingham, England, where she remained until venturing to college in Utah to study speech pathology at Brigham Young University. In one of her early humanities classes, she took an interest to the work of John Milton, an interest that brought life to her writing. Corrine's professor, noticing her affinity for the subject, began convincing her to redirect her path toward a degree in Comparative Literature. After some pragmatic conversations with her parents regarding the versatility of such a degree, and a promise to eventually attend law school, she began her study of Comparative Literature in English and French-Caribbean. Corrine remained at BYU for her Master's in English where she found a passion in need of further pursuit. Rather than head to law school, as was initially the plan, Corrine rerouted her course toward Chicago, where she attended Northwestern University for a Ph.D. in English.
The work of authors Zora Neale Hurston, Toni Morrison, and Alice Walker undergirded Corrine's interest in Black Women's Fiction and, in tandem with her study of French-Caribbean literature during her undergrad, informed the topic of her dissertation in African Diaspora Literature. Throughout her study of Black Women's Fiction, Corrine has developed a passion for the vulnerable beauty, incisiveness, and courage woven into the fabric of these texts. This passion, she hopes to share with the Carleton Community in her classes this upcoming year.
During her fellowship, Corrine will be teaching three courses. This fall, a course in Black British Literature, engaging with the history of black British communities and their identities in the eyes of the nation state. In the winter, she will teach Black Speculative Fiction, in order to complicate and investigate the philosophy of Afrofuturism. Finally, in the spring, she will teach Queer Literature, a course which will put literature in conversation with queer theory.
We look forward to learning with Corrine this year and strongly encourage interested students to take one (or all!) of her classes. Welcome Corrine! It's so nice to have you here.