Halloween has come and gone, but the spooky season lives on! And one place on campus which has great potential as the setting of a ghost story? Laird Hall!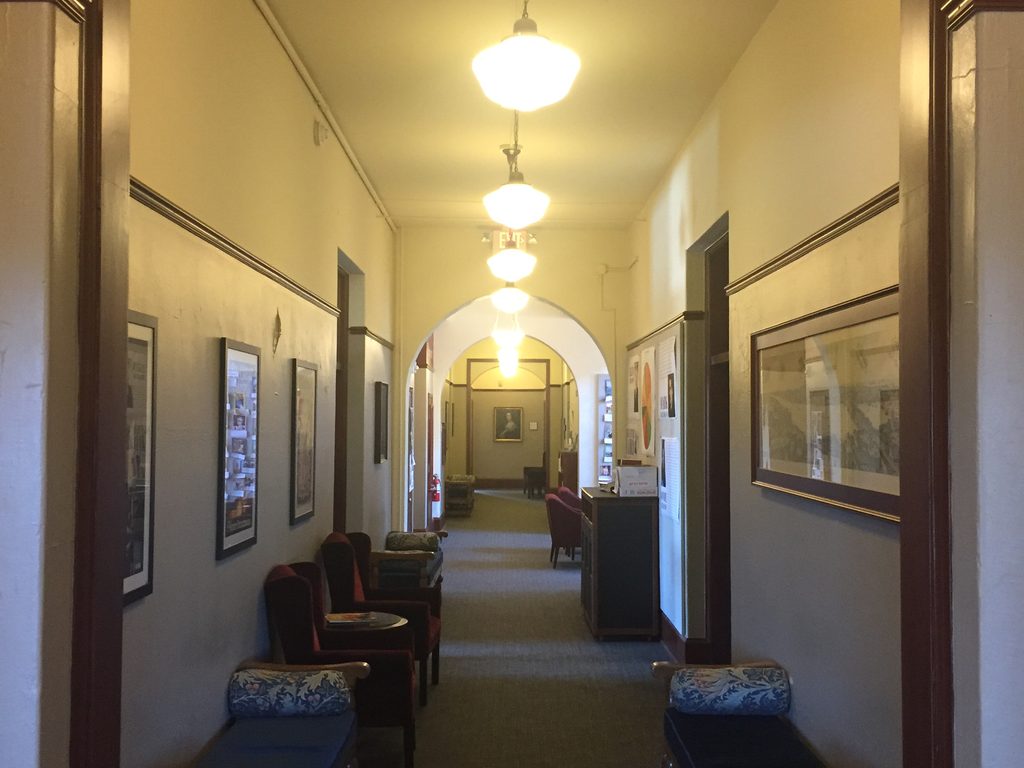 This building, which has been devoid of students all term, is most certainly haunted. Just look at it. What secrets lie within these walls? What ghosts?
This week, we reached out to English majors and creative writing minors with a proposition: write a limerick or a haiku on the theme of Haunted Laird. We are asking them to vote on the anonymous submissions, and will announce the winner later this week. But for now, here is a collection of the submissions:
---
The cavernous hall
All silence and dank shadows
The basement whispers
---
How I pine for live classes in Laird
And the physical space we once shared
When I think of those days
I lean back in my grave
As my being ascends the old stairs
---
the mind lifts up words
that hang thin as gossamer
in this air of want
---
I marvel at you
Your face, your gaze so tender, sweet
From my tabletop
---
Frannie always ate her lunch at noon,
tomato soup placed beside a spoon.
Her dear husband Peter's,
tall chair would teeter, for
his body was string, head a balloon.
---
Laird's wingback armchair-
Redder from violent scare.
I heard laughing there.
---
Now you've done it and locked me away.
I'm alone- this brings me much dismay.
with no students to scare,
All you builders beware-
I'm tired of just books for prey
---
Happy late Halloween!