They're smart, they're literary, and above all they are stylish! The junior and senior majors of Carleton's English department have got it going on, and they are here to show off their favorite looks and divulge their fashion inspirations. Meet the most fashionable of the fashionable, Second Laird's very own red carpet crew.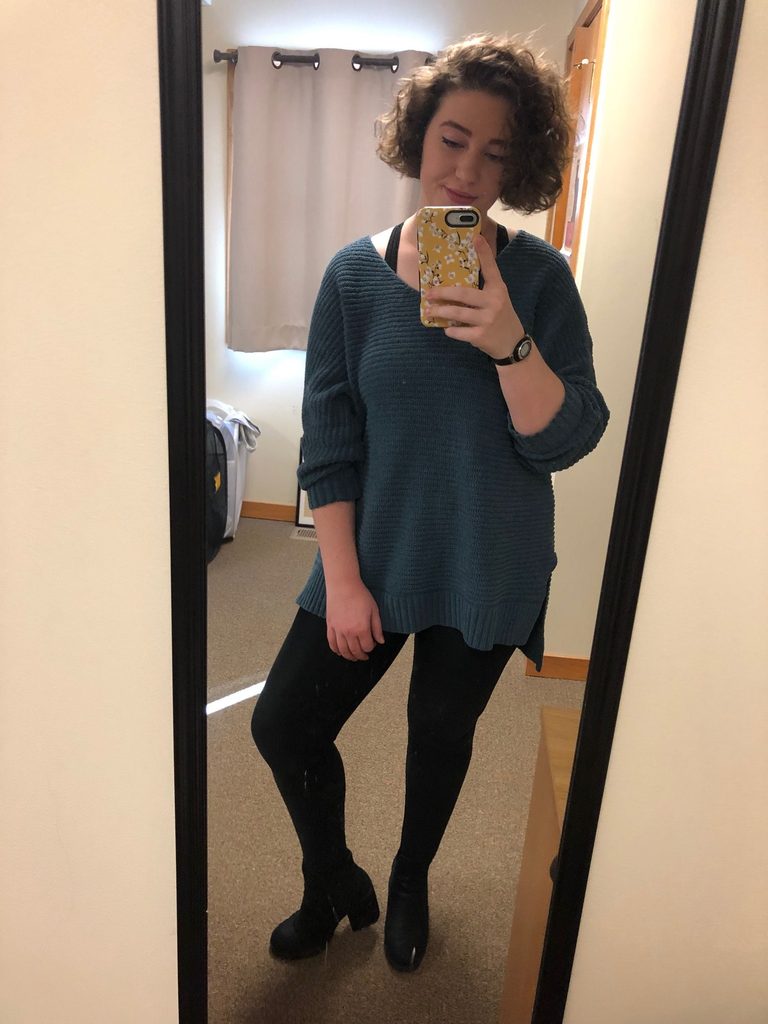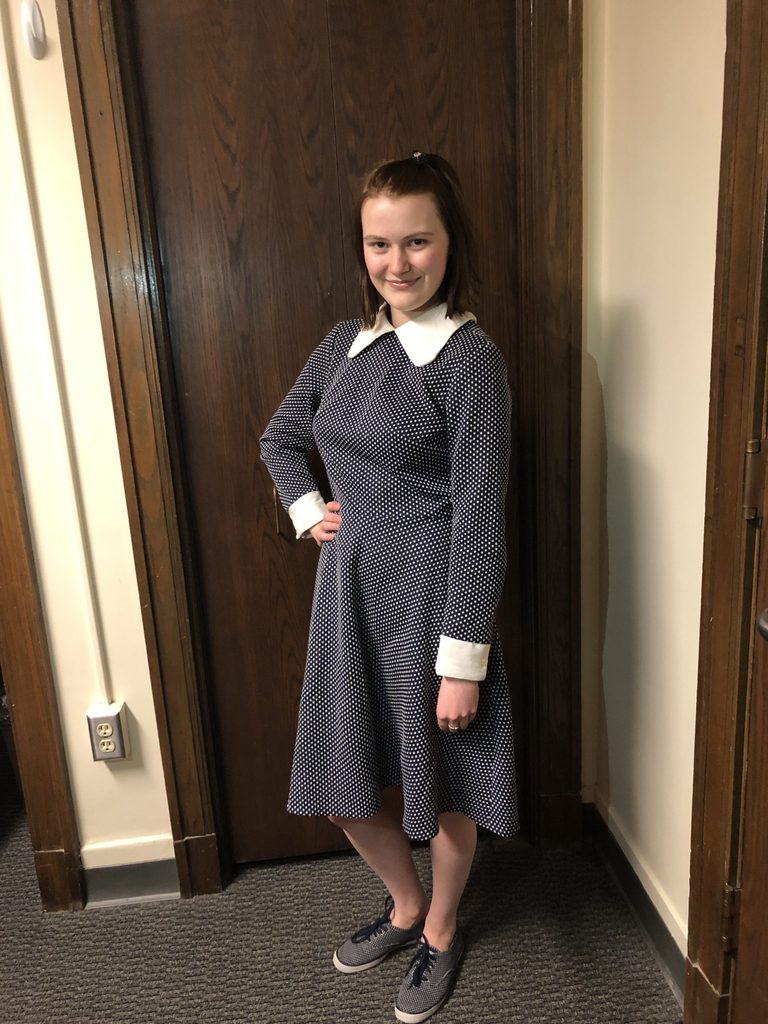 Erica Helgerud, 2020: Comfy but make it fashion! I'm really into oversized sweaters paired with leggings and heeled ankle boots— seriously, I'll wear a variation on that combo forever. In an ideal world this look would also feature my nails painted black or royal blue with holographic glitter (shoutout Holo Taco), but I had a job interview today so I took off my chipped polish. Nails are the key to any look!! My fashion inspo can be summed up by: sweater paws and shoes that go *stomp*.
|
|
|
|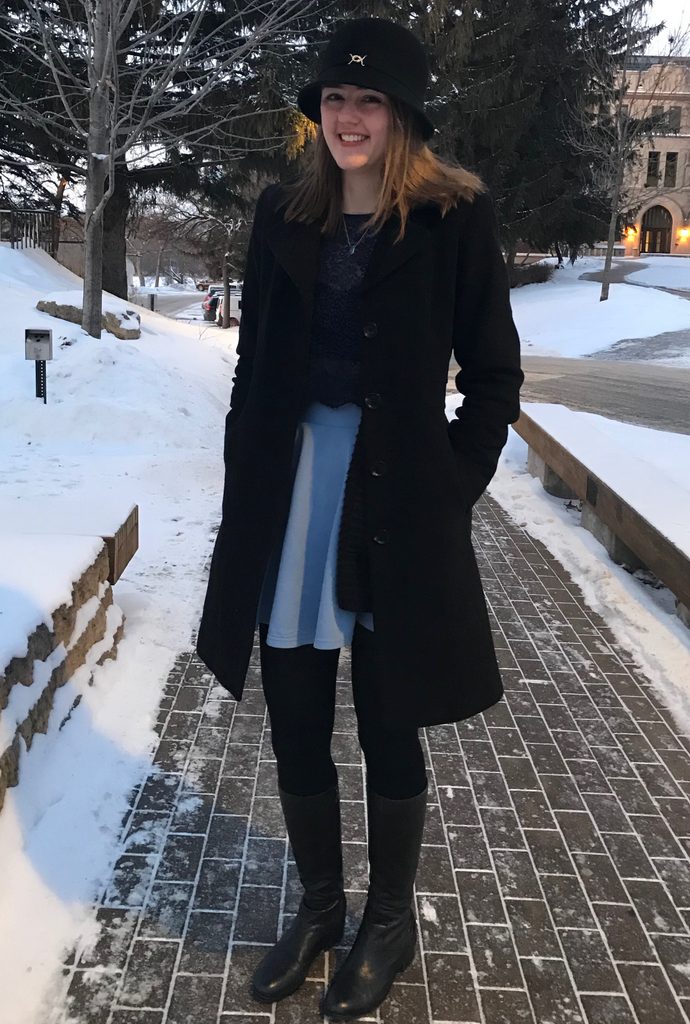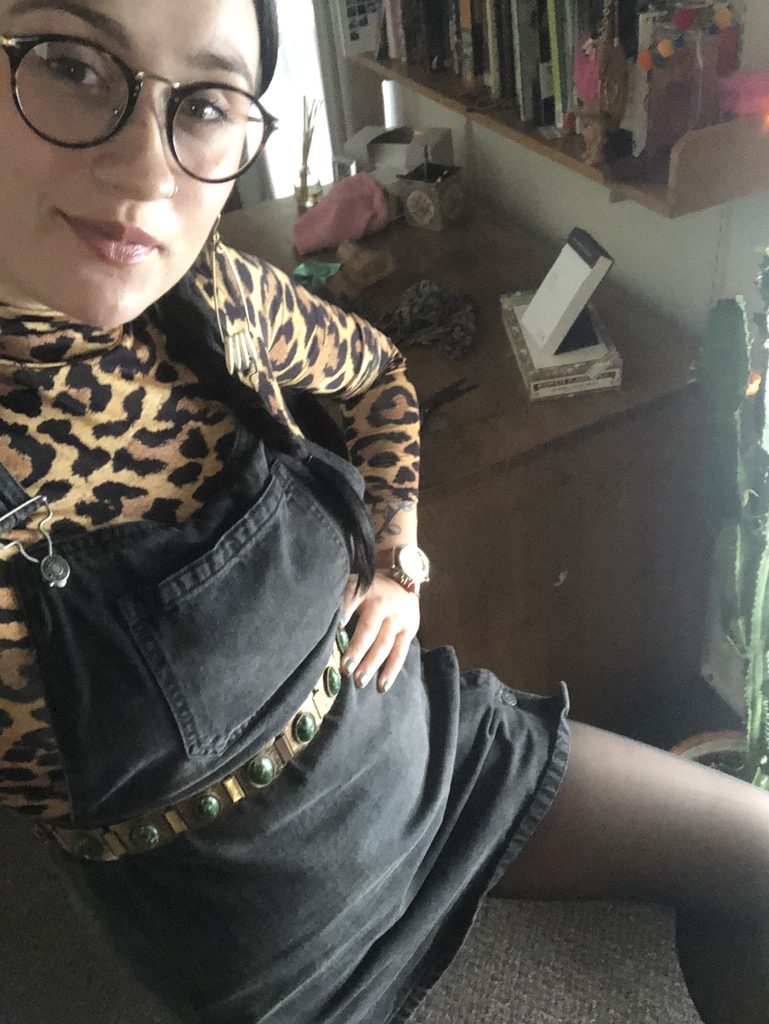 Isabel McFadden, 2020: I like to go shopping in thrift stores because I am into vintage clothing. My favorite colors are navy blue and yellow so I try to wear them whenever possible.
|
|
|
|
|
|
|
|
|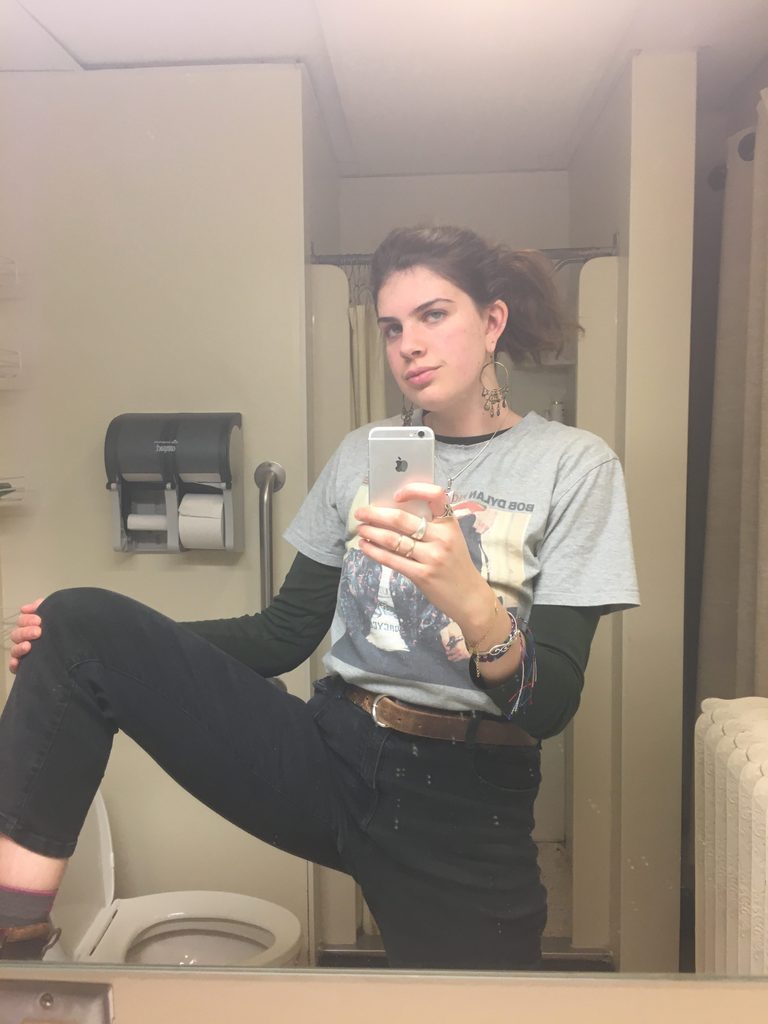 Kathleen Danielson, 2020: I tend to dress like a cross between a suffragette and 1989-era Taylor Swift. It's a lot of blue dresses/skirts and lacy shirts, crop tops and sundresses (with a nice long soft cardigan in the winter), and of course anything I can buy or make for cheap. At this point I very rarely wear pants. So sorry to all the feminists of the past.
|
|
|
|
|
|
|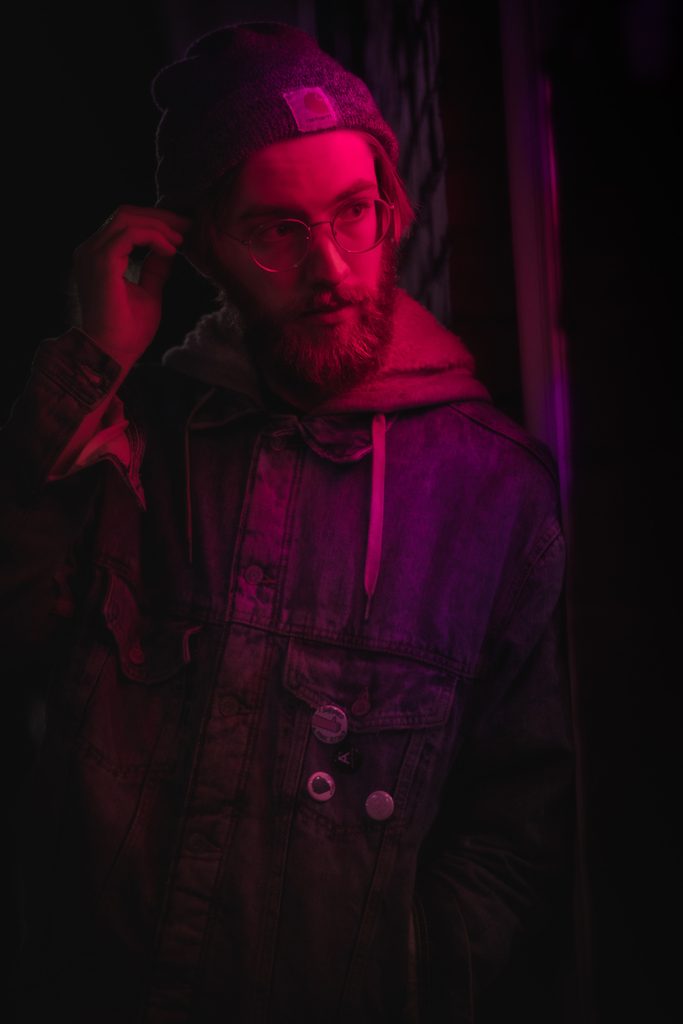 Gab Torres, 2020: I'm almost always dressing with the hope of producing a little more sunshine in my day, especially in the winter, which can feel pretty diminishing. As the color drains from campus, I use clothing and jewelry as a means of boosting my winter mood!
|
|
|
|
|
|
|
Gray Harrison, 2021: My fashion inspo is all over the place… I think I'm pretty influenced by other fashionable people at Carleton. I have been told that my vibe is "stuck in the nineties, but in a good way," and also "elegant skater boy." Sort of a grungy chic, one might say. Almost all my favorite items of clothing I got at thrift stores. But I have no idea what my style is, to be honest.
|
|
|
|
|
|
August Lindgren-Ruby, 2020: "My fashion is 100% Portland thrift store workwear, skinny jeans, overalls, and leaky boots."