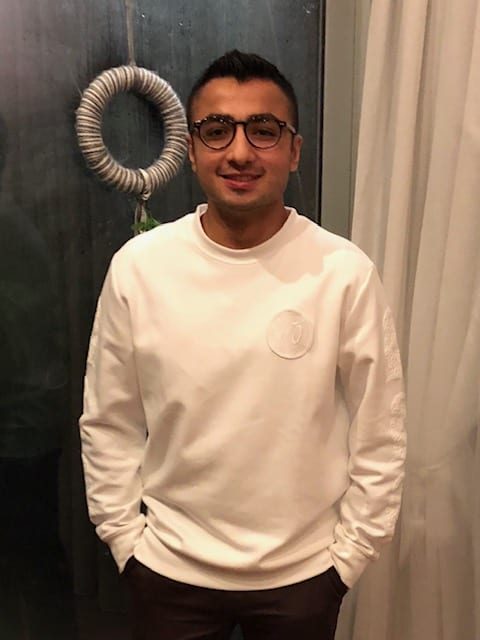 To kick off what looks to be a flourishing spring for the literary arts, the Miscellany presents our first creative spotlight of the term, a poem by Rajkumar Raiyani ('21)! Rajkumar is a newly-declared English major and a potential Public Policy minor. He was born in India, but has lived abroad all his life in countries like Cote d'Ivoire, Indonesia, and presently Singapore. Rajkumar is an avid fan of adventure, crime, mystery, and thriller stories, and one of his favorite novels is Mario Puzo's The Godfather. Thanks for sharing your work with us, Rajkumar; check out the poem below!
Street Vendors of Gujarat
The local market awakens to the sound
of hungry crows rising from deep slumber.
Street vendors recite songs about the holy one
before setting up their stalls. Knots are twisted
and tightened, flag poles hoisted and wooden carts
scrubbed until a speck of dust wouldn't dare to settle down.
People flood into the market like a pack
of hungry wolves. "Sahib, madam, bhai
and bhabi" are magic words to lure the crowd.
Eyes of a street vendor is filled with fatigue
yet the burning desire to make ends meet.
To my left fresh tomatoes are neatly
stacked and the scent of red chilies strongly
punches the air. Turn right and find myself
lost in an emerald fortress. Overwhelmed by
coriander, spinach, lime and many more, I
shield my eyes. "Sahib 40 rupees per kilo!"
echoes through crates of apples, bounces
from one mango to the next, slides down
from the tip of a banana before drowning
into the vast crowd.
With my ten rupees, I crawl under wooden
crates, shun pigeons or starving cows and
run for the "makka ladaka". Corn once so
blonde now blackened by charcoal. Extra
masala, a drizzle of lime and the corn shall
bow before my hands. A tiring trip, but not
for the vendor. His crow black eyes watch me
feast on the corn far, far away from the
noisy market.