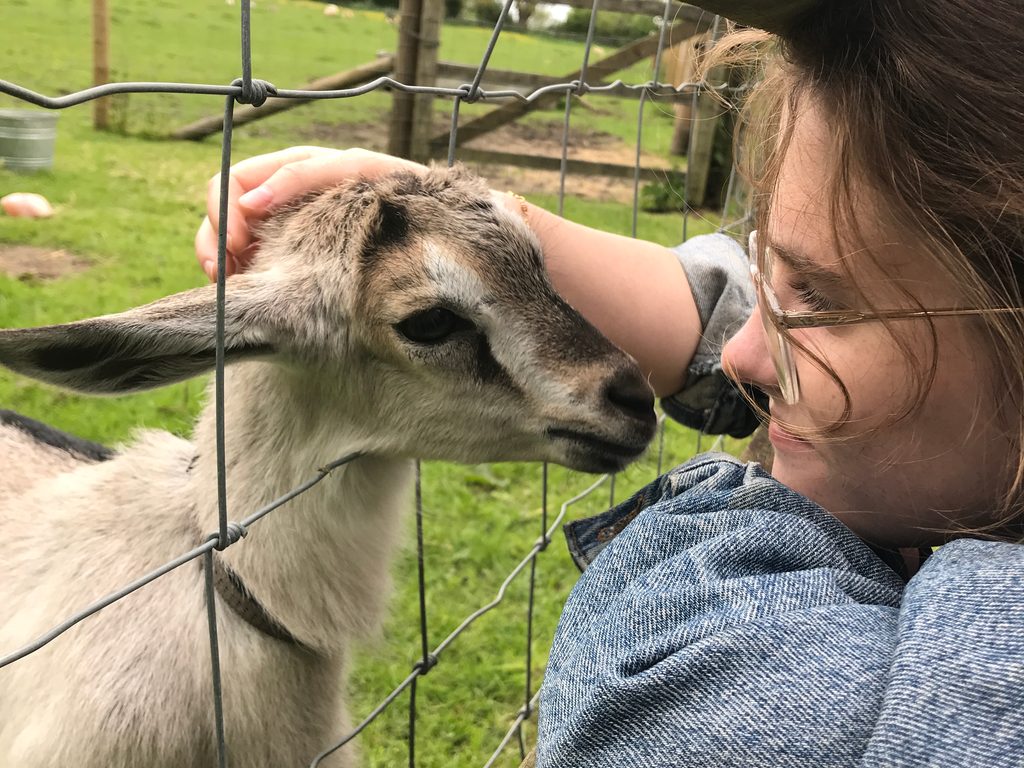 Halloween draws ever nearer! For our first creative spotlight of the year, we present a spooky poem by Lulu Mourning ('20), an English major from Brooklyn, NY. Lulu enjoys reading gothic novels (she can plow through several hundred pages in a sitting), exposing her friends to obscure media, and, of course, writing. Read her breathtakingly macabre poem "Composition" below!
Composition
Yours is the beauty of a body decomposing.
A dead bird in a forest: flesh unspooled over
Chalky white ribcage, feathers matted with blood,
Wet with dew. We are still animals.
I, animal, want to fall to my knees and
Scent the dead thing on the needle-thatched
Ground, want to birth a snarl in the back of
My throat and rip it apart with my teeth.
I pick sinew from my canines using
one clean bone.
I want to break your bones
So I can see your cells knit back together
And bear witness to creation. Lie on my
Table-top, dear one, when you grow sticky
With formaldehyde: I'll drag
My scalpel through the soft skin of your
Sternum; a hot knife through butter.
But the wet red tongues of sundered meat
Kiss themselves into reunion: you seal yourself up.
My head is on your naked chest as I listen
For a heartbeat. I hear it, all at once.
I, butcher, leave through the backdoor.