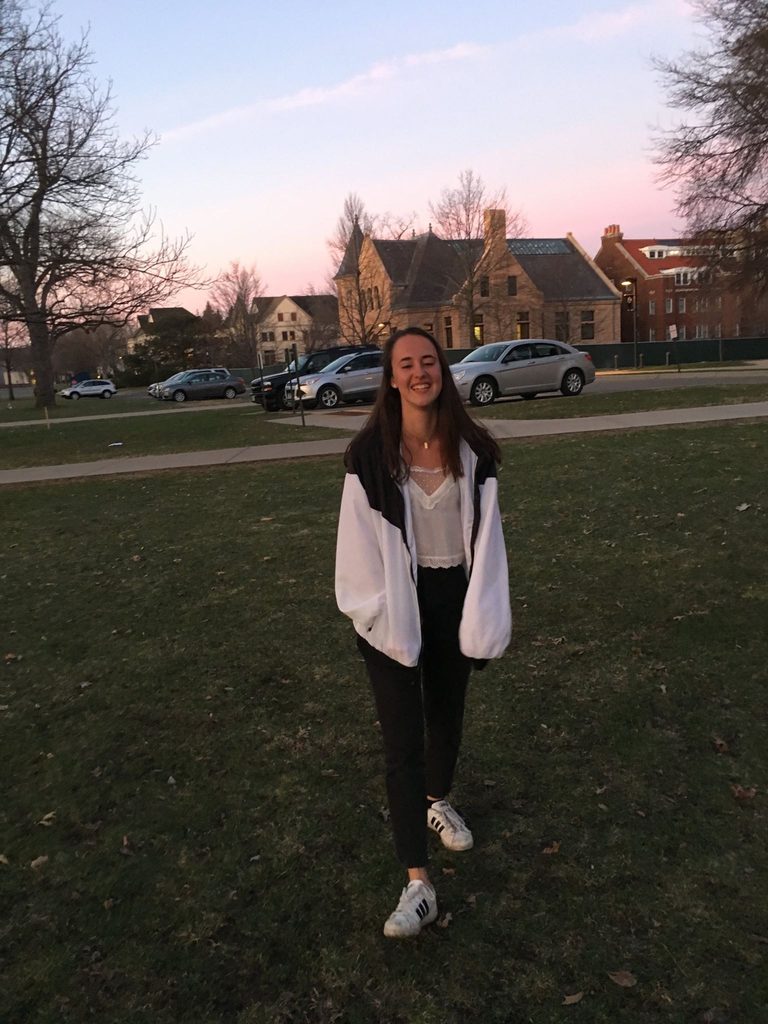 We on second Laird are proud to express our warmest congratulations to Claire Seymour ('20), who has been named a top 10 finalist in the 2019 Narrative Magazine 30 Below writing contest.
Claire's story, "Long Weekend," is about a group of friends who venture off to the Hamptons for a weekend getaway. Once there, they're confronted by extreme wealth and begin to feel emotions moving within them in ways they'd never experienced before. This story, along with one of her others, will be published by Narrative Magazine in the coming months, a very exciting first for Claire.
Claire was kind enough to offer a brief excerpt of her story. If you'd like to read on, you'll just have to look out for the next Narrative Magazine publication. Congratulations Claire! We are so proud of you!
---
I remember, sophomore year, lying in Sasha's dorm room and asking her what it was like to be in love. It was late May, unbelievably fucking hot, and none of the dorms were air-conditioned. The dean had sent us all an email, saying that we could always sleep in the library if we needed to, and Sasha and I spent a lot of time that spring imagining all the horrible ways we could get revenge on her. We were lying in Sasha's bed, cold washcloths on our foreheads, drinking rosé with ice cubes, and avoiding studying for finals, as purple twilight spilled gently through the window. 
"Being in love is like an all-you-can-eat buffet," Sasha said laughing. She half-sat up so she could take off her damp t-shirt. Her bra was white and nearly sheer from sweat. "It's like you're sliding down a rainbow. It's like you're standing at the very edge of the world and then you just jump."
I lifted my head from her pillow to look at her. Her eyes were gleaming, and our ankles were tangled together at the foot of the bed. "Shut the fuck up," I said, and she started laughing, long and high, like a bell. "You're making fun of me."
She went quiet for a moment, and sounds of people playing Frisbee on the quad drifted into the room. "I think," she said, "it's like you want to give up control, your whole body is yearning for it-—but you just can't."
I had been there for so many moments with Will and Sasha, and, as far as I could tell, Sasha filled in the rest for me. I knew how he told her he loved her when they were making out in one of the dorm lounges after a party, and how the fire alarm went off right after.
I knew that he made her playlists on index cards and left them in her mailbox every week, that she filled an old wine bottles with lilies, left them on his windowsill. I knew that she had wept into his arms about her dad's new girlfriend, how Will had to ask her to borrow money when he couldn't pay for his chemistry textbook, how the sex that week had been too rough, almost too much. I knew that when they fought, he called her controlling, possessive, and she said he was passive-aggressive, pathetic.
I remembered how, when we were all walking through the woods one afternoon in October, blinking back the chill in the air, he pinned his hand to her hair and murmured love you in her ear, and I remembered feeling completely invisible, as though they were looking right through me, and I felt my child-self hovering beside me, a scream building in my throat, as my parents just watched the drone of the TV, hands hovering restlessly at my sides.