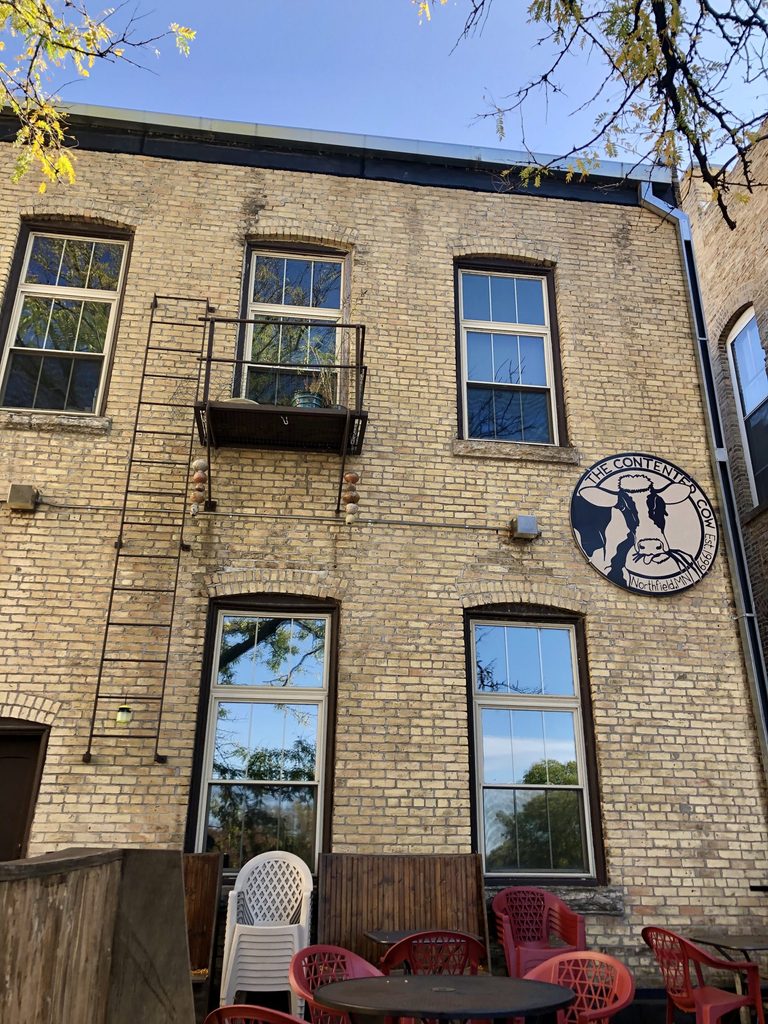 It is now almost mid-October at Carleton, and seniors are anxiously awaiting the decisions on our comps proposals. Some have had ideas forming since a class they took sophomore year, while others have recently changed their whole plan. It is an exciting but nerve-racking time, as we prepare to take on a culminating project which draws on our work in previous classes at Carleton.
This past week, I reached out to my fellow senior English majors to hear about how the comps process is going for them so far. I was curious how everyone decided which type of comps option to do, how they developed their concepts, and how COVID-19 might have affected their plans. There are some really exciting ideas circulating around among my classmates. You can read through some of their responses below! (Everything is kept anonymous because the review process is still underway!)
One student shared how they decided on the Colloquium option. They explained how:
"Because I'm double majoring, I didn't love the idea of writing two long research essays — and I was excited by the chance to read a variety of works, so it seemed like a good fit. I was pretty set on this before covid, but now I'm even more excited to be working with a small group and get to know my fellow English majors better! And, our theme is Isolation and Society … what could be more topical than that? I think it will be a fun time."
Another student described their process of narrowing down their research comps. They wrote:
"I'm doing an independent research comps on Gerard Manley Hopkins, an English Victorian poet. Hopkins is one of my favorite poets and I've known that I wanted to study him for a while, but I was having trouble focusing my topic. I had other stuff going on this summer and didn't really do enough reading, so the proposal process was fairly stressful during the last couple of weeks. However, after changing my topic a few times and consulting with a professor, I eventually decided to focus on Hopkins' use of the sonnet form.

"Originally, I wanted to bring in historical evidence for my comps, and I got a fellowship to study Hopkins' drafts at the Bodleian Library in Oxford. However, COVID threw a wrench in those plans. I think that my topic would be different if I had gone — I probably would have focused more on the poet's writing process, using the manuscripts as evidence. That said, I'm really excited about my current topic!"
A second student pursuing the research comps route described how:
"A hazy version of my research question came to me last winter, while I was taking a term off, but it took several months for my idea to solidify into its current form. There were several changes along the way. For instance, I originally wanted to look at three novels, and now I'm only examining two.

"As I read the work of other critics, my theoretical perspective shifted and new parts of the texts began to stick out to me. Although I'm pretty excited about my comps, sometimes it was a challenge to make time for research over the summer, especially with COVID going on."
A third student pursuing the research essay option talked about a more recent change in their plans for comps. They explained:
"I spent a lot of time going back and forth between Research and Colloquium. There were obvious pros and cons to both, but I ultimately chose the Research option because I loved that I would be able to choose my topic and the novel I would write about, and I could have more leeway in terms of what I want to say. Plus, once I decided I wanted to stay home for the term, I knew Research would just work out logistically better too.

"Around the end of summer 2019, I set my mind on compsing on Where the Crawdads Sing by Delia Owens, focusing on Southern Literature in some way, and I was extremely confident that was the path I would follow if I didn't do Colloquium. Then, this past summer, I read Normal People by Sally Rooney for the first time, and I have genuinely never felt more love for any other novel. I read it in one sitting, and I watched the BBC adaptation in a single day. I couldn't stop thinking about it for days after I finished. I knew, no matter what, I had to comps on it."
Lastly, a student who went the creative comps route wrote:
"I decided I wanted to write a creative comps after taking Writing Memoir. I enjoyed my final piece so much I wanted to spend more time with it and develop it into a full blown project. I've been planning for it since (sophomore year)."
It's clear from these responses that even when everything feels a bit thrown off because of the pandemic, and our plans may have changed or have been more last-minute than we would have liked, English majors are still passionate and inspired, and ready to read and write.