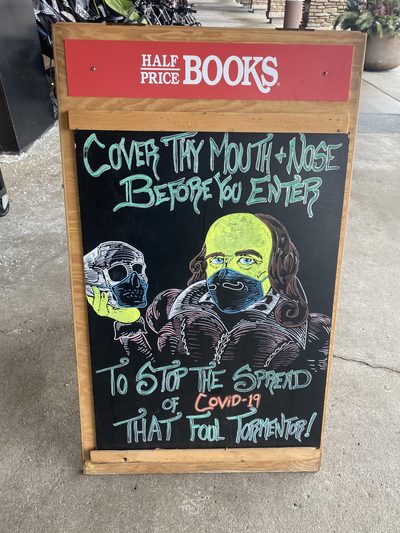 Happy Miscellany Monday! For this week's post, we are talking about a frequent cause of controversy in English departments nationwide: whether or not Shakespeare courses should be a requirement to major in English.
In 2015, the American Council of Trustees and Alumni (ACTA), formerly known as the National Alumni Forum (NAF), issued a report entitled "The Unkindest Cut: Shakespeare in Exile 2015." It is an examination of 52 of the national universities and liberal arts colleges rated highest by U.S. News & World Report. The results? Only Harvard University, the University of California-Berkeley, Wellesley College and the U.S. Naval Academy require English majors to take a course focused on Shakespeare. In her discussion of the "The Unkindest Cut," ACTA president Anne Neal conveyed her deep concern:
"Although it's surely important for college students to study a wide array of literature from every part of the world, it is frankly ridiculous to be graduating future English teachers who have little more than a high school knowledge of Shakespeare. It's no wonder that the public is rapidly losing faith in our colleges and universities. We'll be writing to trustees at every institution asking why they are disserving students in this way."
The debate over Shakespeare requirements is by no means new. In fact, Neal's statements eerily resemble those summarized in a 1997 article for The Carletonian. On January 24th of that year, Staff Writer Ian Crawford reported:
"The National Alumni Forum, a non-profit organization founded in 1995 and based in Washington, D.C., issued a report in December entitled The Shakespeare File: What Students Are Really Reading. The report lists Carleton as one of 47 schools that does not require its English majors to take any upper-level courses in Shakespeare. The NAF said they believe that this signals a dire state of affairs for academia. 'For English majors not to take Shakespeare… is tantamount to fraud,' the report states in its concluding remarks."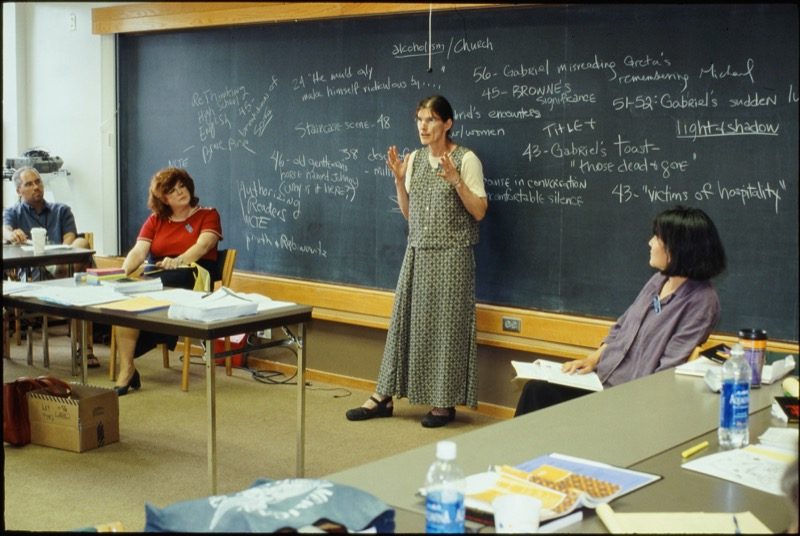 In his article, Crawford quoted Susan Jaret McKinstry, who openly disagreed with the NAF.
"[It's not that] I don't think Shakespeare is great, but he's not the mark of education. We in no way think that Shakespeare is unimportant, but we don't assume that Shakespeare is the only important writer in that time period."
Crawford then pointed out how the NAF's characterization of the requirements of Carleton's English major was inaccurate. Carleton has never required its English majors to take upper-level courses in Shakespeare, so the implication that the department is following a national trend and dropping its great authors requirements is false. The report also did not take into account the kind of English major that the department is trying to create. The department wants its majors to have a sense of the literary tradition as a whole.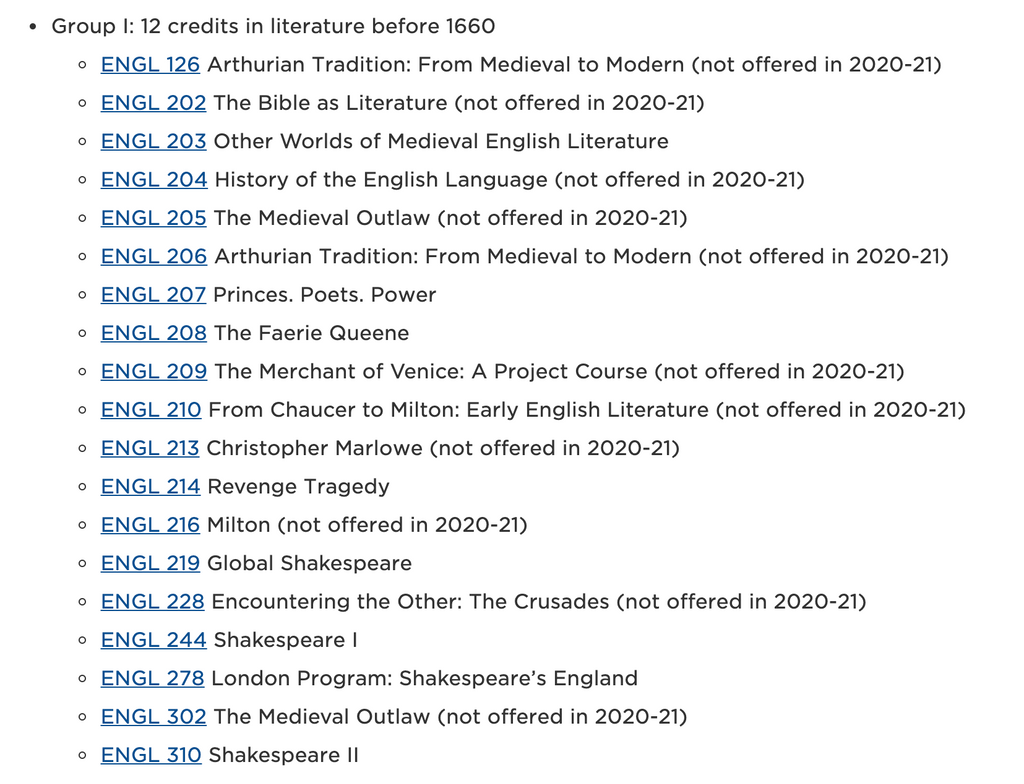 Evidently, Carleton has stayed true to Professor McKinstry's views. No Shakespeare class is required to graduate as a major. 12 credits in literature before 1660 are necessary, but there are a myriad of other ways to get there: The Bible, Chaucer, Milton, etc. That said, out of the 104 classes listed on the Department's course catalog, 11 courses have mentions of Shakespeare in their descriptions – a substantial 10.5%.
From 1997 to 2015 — 18 years — the language surrounding this controversy has remained largely the same. One side preaches that "not reading Shakespeare is fraud" while the other advocates for reading literature from around the world. Escaping this binary, Carleton has found a solid middle ground: avoiding a Shakespeare requirement while offering classes like "Global Shakespeare" (taught by Professor Pierre Hecker) that highlight the importance of Shakespeare outside of white, western culture.
In a world altered by the deaths of George Floyd and Dante Wright, it will be all the more important for the English Department to continue to show how this literary icon can be relevant, not only in courses with "Shakespeare" in the title, but in those that focus more explicitly on race, sexuality, and globalization.