2022-2023 SDAs
Student departmental advisers (SDAs) are seniors who serve as a resource for all current students, especially new students, who want to talk to a knowledgeable and experienced upper-class student about courses and registration. They supplement the information and advice available through faculty advisers and published materials and refer students to the proper office or department when needed.
Elise Lehman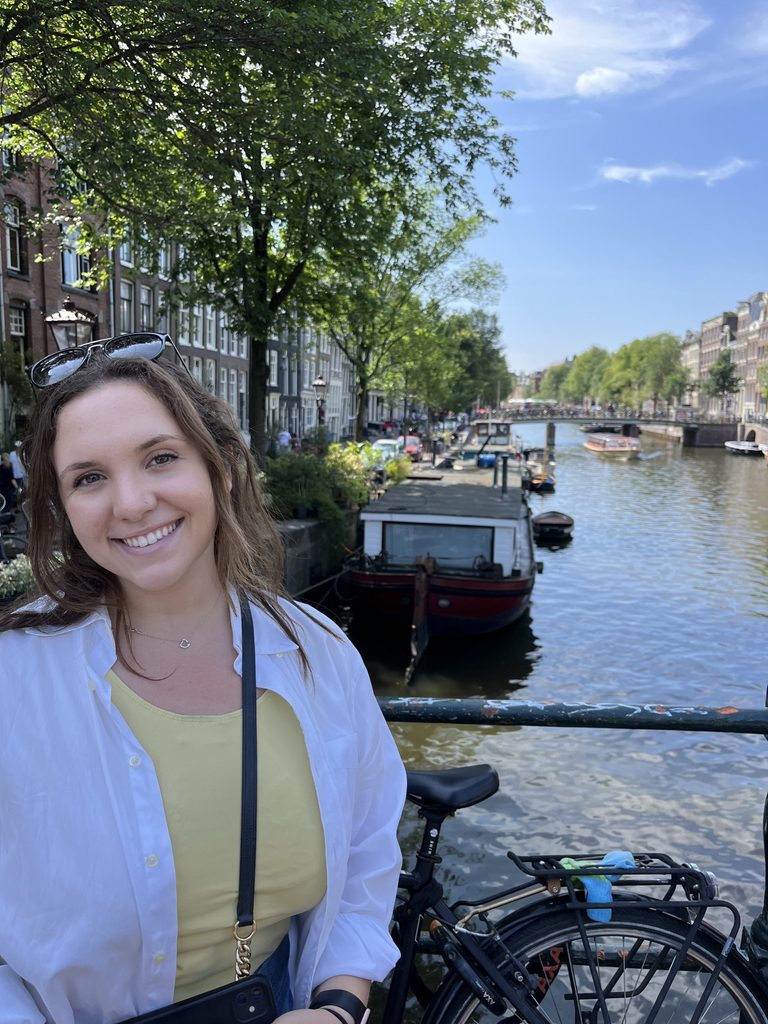 Elise (she/her) is an Economics major, with French and Public Policy minors from Pittsburgh, PA. She is also a Women and Non-Binary Individuals in Economics (WE+) Leader, so you will definitely see her around the department (and at WE+ meetings if you join!). Her favorite economics classes at Carleton so far have been Economics of Gender with Prathi and Game Theory with Jonathan!
This summer she was in Paris, France interning at Sciences Po's Economic research center, OFCE. Her research topic was "Gender and the Commons", which she learned a lot about and a lot of French, too! She has studied abroad several times while at Carleton, so reach out to her if you have any questions.
On campus, she is a CCCE Health & Belonging Fellow and a director for JCO, a jazz and contemporary dance company.
Elise is happy to answer any questions you might have or if you just want to chat about the major or dept! Contact Elise via email.
---
Bahar Tas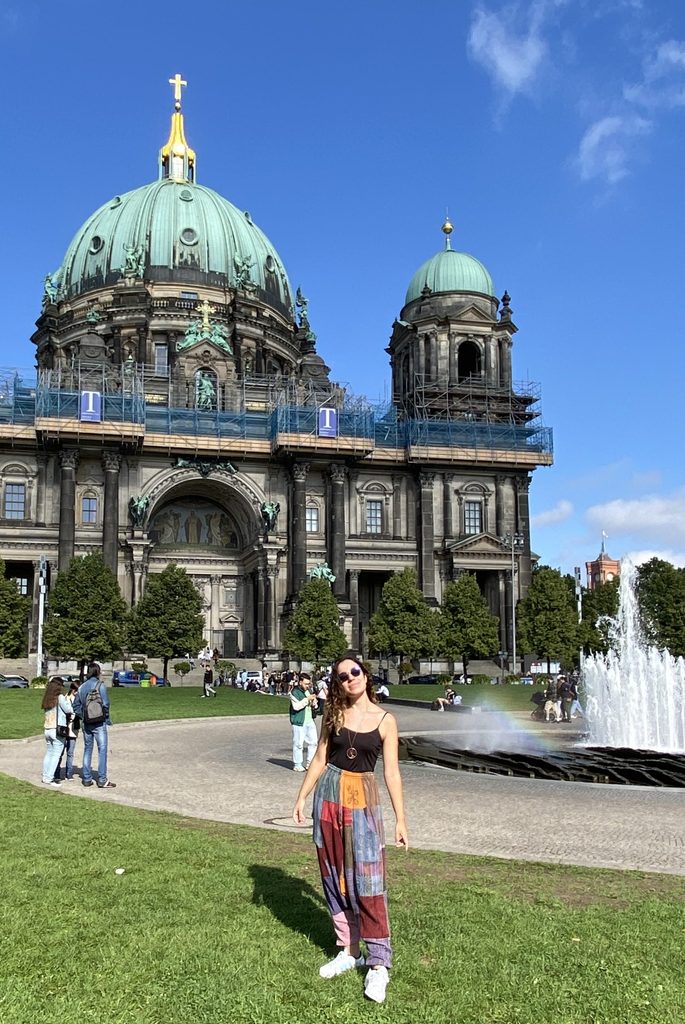 Bahar (she/her) is an Economics and Cinema & Media Studies double major from Istanbul, Turkey. She is also the president of Women and Gender Minorities in CAMS Collective at Carleton – keep an eye for our events throughout the year!
This summer, she went back home to spend time with family and friends and took an online Business Analytics course from HBS. If you are considering applying for consulting related opportunities, feel free to reach out to her to run mock case interviews together! She is very excited for Advanced Topics in Macro & Finance with Victor Almeida this fall to find out the direction her comps project will take… (deep breaths)
She loves traveling and learning new languages. This picture was taken in front of the Berlin Cathedral (Berliner Dom) this August. Reach out to Bahar by email if you want to chat about anything related (or not related to) the Economics major, being a double major, or just about life and its peculiarities.
---
Isabella Cha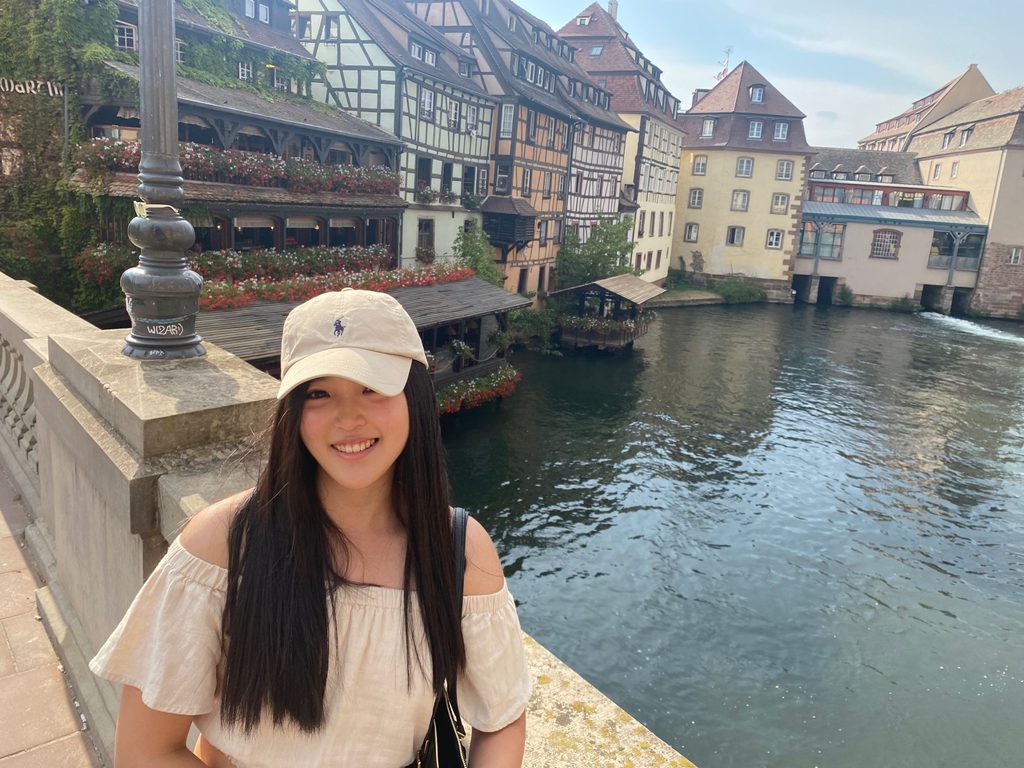 Isabella (she/her), is an Econ and CS major from South Korea, but she grew up in Sofia, Bulgaria and Budapest, Hungary. Her favorite Econ courses so far are International Trade and International Finance. She declared the Econ major later than most people, only adding Econ as a double major during her junior winter, but she has no regrets! She is really looking forward to being an SDA and meeting more people in our department.
This summer, she interned at Allianz Life for their Data Analytics team. Outside of work, she went on a few golf outings, explored downtown Minneapolis, and took workout classes. Towards the end of the summer, she visited her younger brother in Germany, and spent some time traveling on her own.
On campus, she is a Peer Leader for International Student Life (ISL), involved in Lovelace (Women in CS) and Fellowship in Christ. Feel free to reach out to Isabella — especially if you're on the fence about declaring an Econ major or double majoring. Contact her at chai@carleton.edu.