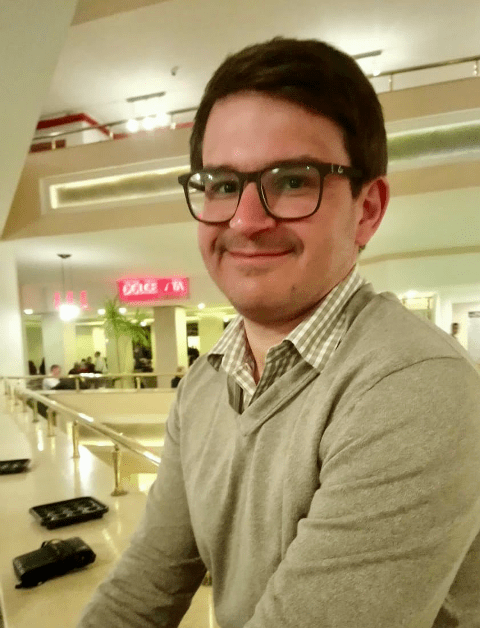 Professor Eduard Storm has joined the Carleton Economics Department faculty as a visiting professor this academic year. He is teaching Principles of Macroeconomics in the fall term and will be teaching History and Theory of Financial Crises and Technological Change and the Labor Market in the Winter and Spring Terms respectively.
While completing a double master's degree from Giessen in Germany, he participated in an exchange program spending the 2013-2014 academic year at the University of Wisconsin-Milwaukee. He enjoyed the experience considerably (though he was very happy about making it back to Germany just in time to see them win the 2014 Soccer World Cup). The experience at the University of Wisconsin-Milwaukee convinced him to enroll in the Ph.D. program there and he has completed his Ph.D. as of July 2020.
Eduard initially viewed himself as a macroeconomist deeply interested in issues like international trade. However, he was very influenced by the global refugee crisis of 2015-16. He began his research about the crisis and found fascinating microeconomic data about the crisis. This evoked a curiosity about microeconomics in general. As he continued his research, data sets with precise measurement of labor market outcomes such as wages and employment spells and novel information on job-related tasks really caught his attention. This prompted Eduard to shift his research interests from macroeconomics to microeconomics. Eduard now considers himself to be an Applied Microeconomist and his current research interests focus on the role of job tasks to enhance our understanding about skills and how human capital investments translate into wage differences. He is particularly interested in the reasons for differential task assignments of workers within the same occupation. While his research interests are now centered around microeconomics, Eduard is still passionate about teaching macroeconomics. He hopes to change the common student misconception that macroeconomics is a dry and uninteresting field.
In his spare time, Eduard enjoys watching and participating in sports. He claims that 2020 has been a good year for him in terms of sports as his favorite soccer team, FC Bayern Munich, has won the coveted European treble. Aside from sports, Eduard enjoys improving his culinary art, and reading about anything and everything. In the summer, he can't wait to get on his bike and just pedal towards the sun. However, he is not a fan of the winter.
Eduard is enjoying his teaching experiences and hopes to continue in the field of academia in the future and inspire student interest in the field of Economics. We wish Eduard the best of luck not only for his time at Carleton and his future endeavors but also for the upcoming cold Minnesota winters.