by SDA Edward Aguirre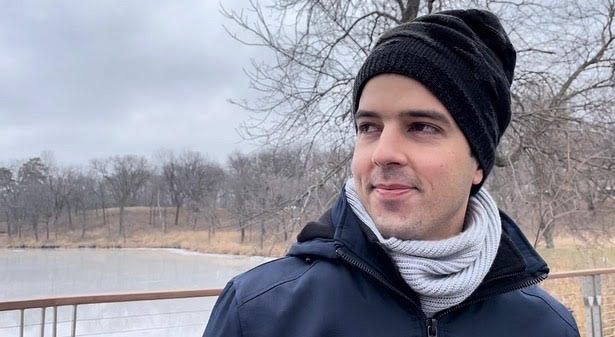 Assistant Professor of Economics Victor Almeida is one of two newly hired Assistant Professors of Economics this year! He is a recent graduate from the University of Minnesota, where he received his Ph.D. in Economics. He will teach Principles of Macroeconomics, Economy of Latin America, and History and Theory of Financial Crises this academic year.
Victor's interest in Economics developed while growing up in Brazil, a country that still struggles with its government budgets, inflation levels, and sovereign debt management. In Brazil, he completed a bachelor's degree in Economics and a master's degree in Accounting. Prior to teaching at Carleton, Victor held research positions at the Federal Reserve Bank of Minneapolis and the International Monetary Fund. His research focuses on emerging markets' challenges during sovereign debt crises and debt renegotiation episodes, with special attention to the design of debt contracts.
Victor is a fan of soccer with fond memories of playing soccer with doctoral and undergraduate students at the University of Minnesota. He loves dogs and hopes to adopt one soon. He's looking forward to becoming more involved in the Carleton community. Victor chose to teach at Carleton due to the welcoming and friendly attitude of the Economics faculty, his enjoyment of life in Minnesota, and the opportunity to teach outstanding and engaging students in a liberal arts setting.
Welcome to Carleton, Victor!