Apr
21
Student Discussion with Economist Illenin Kondo
Thu, April 21, 2022 • 12:00pm - 1:00pm (1h) • tbd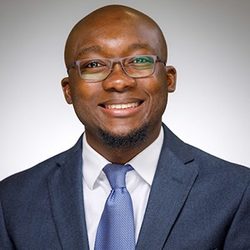 Come learn about Dr. Illenin Kondo's role at the Federal Reserve Bank, his path to that job, and his experience as a Black economist.
Dr. Kondo is a Senior Research Economist at the Opportunity & Inclusive Growth Institute of the Federal Reserve Bank of Minneapolis.
He is a macroeconomist with broad interests in international macroeconomics, international trade and the economics of heterogeneity across firms, workers and locations.
Lunch will be provided.  Sign up here by Wed, April 20.