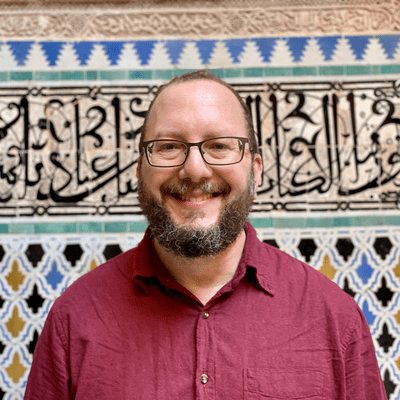 Yaron Klein
---
Education & Professional History
Tel Aviv University, BA; Harvard University, AM, PhD
My research interests lie at the intersection of literature and music. I have published articles on the discourse on music in premodern philosophical and Islamic writings, among others, in the writings of al-Fārābī and al-Ghazālī, and on ʿAbbāsid court poetry.
At Carleton, I teach in the Department of Middle Eastern Language, where I offer Arabic language courses from elementary to advanced, and a variety of courses on Classical (Premodern) Arabic literature and contemporary Arab music. I also teach oud in the music department.
---
At Carleton since 2009.
Highlights & Recent Activity
"Musical Instruments in Samāʿ Literature: al-Udfuwī's Kitāb al-imtāʿ bi-aḥkām al-samāʿ", Oriens (2023) 1–24.
Current Courses
Spring 2023

ARBC 222:

Music in the Middle East

ARBC 223:

Arab Music Workshop

ARBC 315:

Readings in Premodern Arabic Anthologies

Fall 2023

ARBC 101:

Elementary Arabic

ARBC 204:

Intermediate Arabic

Winter 2024

ARBC 205:

Intermediate Arabic

Spring 2024

ARBC 185:

The Creation of Classical Arabic Literature

ARBC 387:

The One Thousand and One Nights

MEST 395:

Middle East Studies Capstone