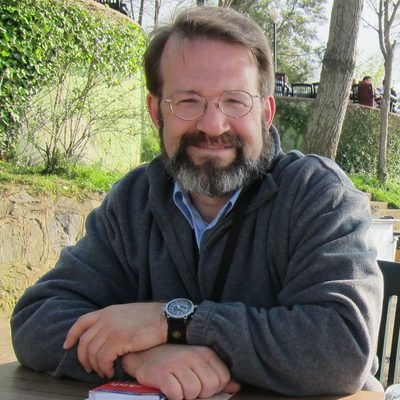 William North
---
Education & Professional History
Princeton University, AB; University of California (Berkeley), MA, PhD
Fellowships
Fellow in Post-classical Humanistic Studies, American Academy in Rome, 1995-1996
Fellow in Byzantine Studies, Dumbarton Oaks, 1998-1999
---
At Carleton since 1999.
Highlights & Recent Activity
President, Haskins Society, 2019-present; Associate Editor, Haskins Society Journal, 2015-present
Visiting Docente, Dipartimento di Scienze Storiche e Geografia, Università degli Studi, Padova (Spring 202)
Recent and Forthcoming Publications
"Erudition, Documentation, and Organization in the Making of Early Modern Byzantine Studies. The Case of Martin Hanke's De Byzantinarum rerum$scriptoribus Graecis liber (1677)." In Inventing Byzantium in Early Modern Europe, ed. Nate Aschenbrenner and Jake Ransohoff (Washington, DC, forthcoming 2021)
"Reforming Readers, Reforming Texts: The Making of a Discursive Community in Gregorian Rome." in Urban Developments in Late Antue and Medieval Rome: Revising the Narrative of Renewal, ed. Gregor Kalas and Ann van Dijk (Amsterdam, forthcoming 2021)
"Bonizo of Sutri, the Dicta Bonizonis, and the Development of the Jurisprudence of Canon Law before Gratian." In The Use of Canon Law in Ecclesiastical Administration, 1000-1234 (Leiden, 2018), 159-184.
"Bonsai of the Consanguinities: The Control of Incest as a Problem of Understanding in Bonizo of Sutri's Liber de Vita Christiana." Early Medieval Europe 23:4 (2015), 478–499.
Organizations & Scholarly Affiliations
American Historical Association
Byzantine Studies Association of North America
International Society of Medieval Canon Law (ICMAC)
International Center for Medieval Art
Society for Italian Historical Studies
Current Courses
Fall 2020

HIST 100:

Immigration, Conversion, and Cultural Change in Early England and Ireland

HIST 135:

Making and Breaking Institutions in the Middle Ages: Structure, Culture, Corruption, and Reform

LCST 291:

Independent Study

Winter 2021

HIST 131:

Saints and Society in Late Antiquity

IDSC 291:

Independent Study

LATN 291:

Independent Study

LCST 291:

Independent Study

LCST 293:

Elementary Italian

Spring 2021

HIST 290:

Urban History in Beijing and Beyond Program: Directed Reading: Approaches to Chinese Cities

HIST 292:

Independent Research

LCST 101:

Rome Program: Elementary Italian

LCST 291:

Independent Study

Summer 2021

IDSC 099:

Summer Humanities Institute

Fall 2021

IDSC 100:

Civil Discourse in a Troubled Age