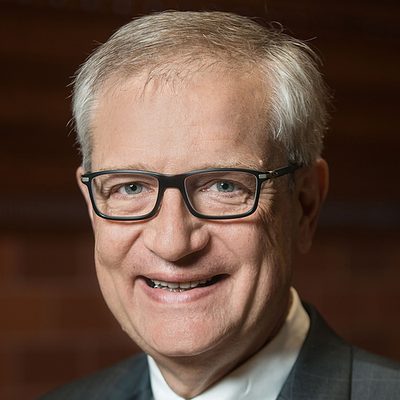 Tommy Bonner
---
Thomas (Tommy) Bonner serves as the Vice President for External Relations for Carleton. In this role, he provides strategic leadership for Carleton's fundraising and outreach efforts. The External Relations division includes Development, the Alumni Annual Fund, Alumni Relations, College Communications and Marketing, and Grants Office. Additionally, he provides staff direction to the Board of Trustee's Trustee Affairs, External Relations & Development, and Campaign committees.
On campus Tommy serves on the President's senior leadership team, Tuesday Group, as well as various management committees for areas related to capital planning, technology planning, and budget allocations. He recently provided staff direction for the successful six-year Every Carl for Carleton campaign which concluded in 2021 raising $491 million for college priorities toward a $400 million goal.
Tommy began his tenure at Carleton in early 2014 after a nine-year stint at Macalester College in St. Paul, MN. Responsibilities at Macalester were similar in scope. At Macalester, he provided staff leadership for the five-year Step Forward campaign which raised $156 million toward a goal of $150 million. The previous Macalester campaign concluded in 2001 and raised $55 million.
Prior to Macalester he served for 14 years at Sewanee: The University of the South in Sewanee, TN, a liberal arts college and seminary affiliated with the Episcopal Church. At Sewanee the last eight years were in the role of Vice President for University Relations. While at Sewanee he provided staff direction for two campaigns with combined goals of $350 million.
Tommy is from rural Mississippi, a first-generation college student graduating from the University of Southern Mississippi in Hattiesburg, MS. He began his 40+ year advancement career at Southern Miss where he held various roles over a nine-year tenure.
Tommy is married to Debbie Kenyon Bonner, parent of two adult daughters, and two grandchildren. He enjoys spending time with family, fly fishing, adventure travel, camping, hiking, nature photography, and two Labrador Retrievers.
---
At Carleton since 2014.