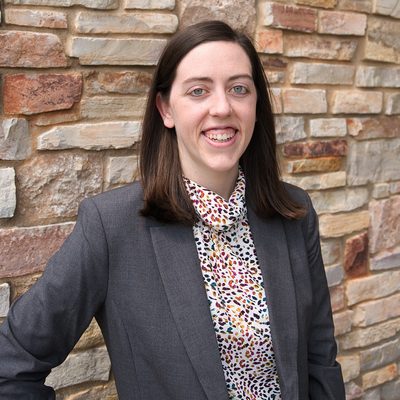 Sarah Lahasky
Visiting Assistant Professor of Music,
Music
---
Education & Professional History
Shenandoah Conservatory, BM; The University of Texas at Austin, MM, PhD
The University of Texas at Austin, Ethnomusicology, PhD
The University of Texas at Austin, Ethnomusicology, MM
Shenandoah University, Classical Double Bass Performance, BM
---
At Carleton since 2021.
Highlights & Recent Activity
Recent Publications
"'Por Más Músicas Mujeres en Vivo!': The Female Quota Law and Its Implications for Argentine Music Festivals." In Researching Live Music: Gigs, Tours, Concerts and Festivals, Christopher Anderton and Sergio Pisfil, eds. Oxfordshire: Routledge, Forthcoming 2021.
"Municipal Sponsorship and Musical Work in Argentina: Ensemble Institutionalization in a Neoliberal Economy." Sociologia del Lavoro no. 157, Special issue, "From Atypical to Paradigmatic? Artistic Work in Contemporary Capitalist Societies." (October 2020): 108-24.
"The Downbeat Bites the Dust: Learning and Teaching Bass Grooves in Cuban Popular Music." Online Journal of Bass Research, vol. 11 no. 1 (December 2019).
Translation, "Ch. 6: The Conga." In Fernando Ortiz on Music: Selected Writingon Afro-Cuban Culture, ed. Robin D. Moore. Temple University Press, 2018.
Recent Presentations
"Sounds of Morals, Morally Sound: Argentine Musicians' Invisible Protest Work." Latin American Studies Association, May 26-29, 2021, virtual.
"Artistic Work in Contemporary Societies: What Lies Below and Beyond the Pandemic Crisis?" Roundtable. University of Turin (Italy), April 21, 2021, virtual.
"El vino y la música trabajando juntos: la transformación de Mendoza del espacio al lugar." International Association for the Study of Popular Music – Latin America, November 30- December 4, 2020, virtual.
"Music, Wine, and Beauty Contests: Refocusing Notions of Labor and Work during Mendoza's Grape Harvest Festival." Society for Ethnomusicology, October 22-31, 2020, virtual.
Current Courses
Fall 2021

MUSC 140:

Ethnomusicology and the World's Music

MUSC 144:

Music and Migration

Winter 2022

MUSC 126:

America's Music

MUSC 241:

Music of Latin America

Spring 2022

MUSC 338:

Sonic Spectacles in Minnesota and Beyond: Music as Heritage