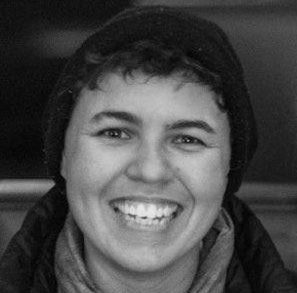 Rae Horton-Clements
---
Introduction
Rae Horton-Clements (she/he/they) currently serves as the Assistant Director of Residential Life. In this position, Rae manages the Central Office operations, Residential Building Access, On-Campus Student Storage, College Break Housing, and more. Rae is originally from Hopkins, Minnesota and enjoys camping, gardening, and spending time with her wife and dogs.
Recent Professional and Educational Background
Assistant Director of the Gender & Sexuality Center, Carleton College (2018-2021)
Area Director for Residential Life, Carleton College (2015 – 2018)
Master of Arts in College Student Affairs with an emphasis in Conflict Resolution and Analysis, Nova Southeastern University
Bachelor of Arts in Sociology with minor degrees in Theology and Spanish, University of St. Thomas.
Committee Appointments & Certifications
Division of Student Life Committees
Onboarding Committee, Co-Chair
Communications Committee
Title IX Lead Team
Northfield Community
Northfield Arts Guild, Marketing and Membership, Co-Chair
Certifications
Green Dot 6-Hour Bystander Intervention Facilitator
Happy Hour Positive Psychology Facilitator
---
At Carleton since 2015.