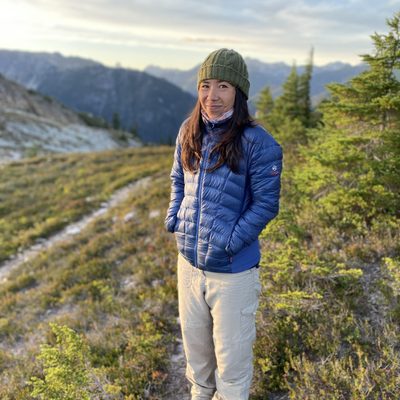 Rika Anderson '06
Associate Professor of Biology,
Biology
---
Education & Professional History
Carleton College, BA; University of Washington, MS, PhD
Welcome!
I'm an associate professor at Carleton College in the Biology department. The overarching goal of my research is to understand how life co-evolves with its environment over time. We use next-generation sequencing tools to better understand the processes that drive microbial and viral evolution over time. We collaborate with astronomers, geologists, chemists, and atmospheric scientists to ask big-picture questions in astrobiology and oceanography.
Lab Instagram: @spacehogs_lab
---
At Carleton since 2016.
Current Courses
Fall 2022

BIOL 338:

Genomics and Bioinformatics

BIOL 339:

Genomics and Bioinformatics Laboratory

BIOL 394:

Biology Research

BIOL 399:

Critical Reading and Analysis of Primary Literature

Winter 2023

BIOL 378:

Seminar: The Origin and Early Evolution of Life

BIOL 394:

Biology Research

BIOL 399:

Critical Reading and Analysis of Primary Literature

IDSC 258:

Consensus or Contentious? Controversies in Science Then and Now

Spring 2023

BIOL 125:

Genes, Evolution, and Development and Lab

BIOL 394:

Biology Research

Fall 2023

BIOL 338:

Genomics and Bioinformatics

BIOL 339:

Genomics and Bioinformatics Laboratory

IDSC 198:

FOCUS Colloquium

Winter 2024

IDSC 198:

FOCUS Colloquium

IDSC 258:

Consensus or Contentious? Controversies in Science Then and Now

Spring 2024

BIOL 125:

Genes, Evolution, and Development and Lab

IDSC 198:

FOCUS Colloquium