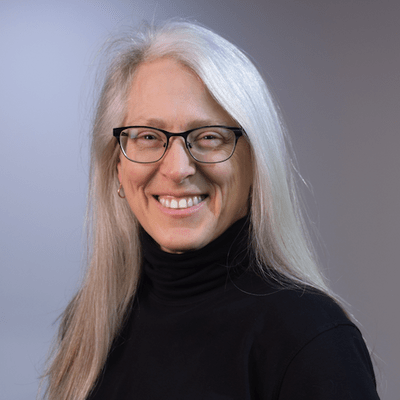 Paula Lackie
Academic Technologist,
Information Technology Services
---
Paula Lackie is a long time social science data advocate and social science and humanities technologist. Paula works with new and established researchers to help assure that the project can be completed within the given parameters and utilizing the relevant resources available at Carleton College and elsewhere.  This applies to all forms of research; qualitative and quantitative.  Interviews, image collections, web-scraping, survey design, metadata design and management, database design, choosing which software for which portion of the project and etc.
The best time to meet with Paula is before you think that you are ready!

Students and faculty, please feel free to make an appointment with her through our google calendar system.
(Here are some resources on how to make better use of google calendar.)
Background
Paula is very active in data and data support-related work, including completing a Fulbright Specialist Award project on the dissemination of Open Science across the university networks of Malaysia in 2023.  She is also globally active through several professional organizations; principally IASSIST, CODATA, and  ICPSR. Serving many roles at IASSIST, including 6 years as chair of Outreach; creating the International Fellows program to increase support for data professionals in underrepresented areas of the world.  With ICPSR, she has served  30+ years as an official representative. She was elected to and served on the ICPSR Council where she chaired the first Preservation and Access committee, served on a strategic planning committee, and continues to advise ICPSR on academic and membership support initiatives. In 2011 she was awarded the William H. Flanigan Award for Distinguished Service as an ICPSR Official Representative. She has also been a past president of the Social Science Computing Association, worked on numerous Mellon Foundation funded NITLE and Associated Colleges of the Midwest initiatives, and consults internationally on sustainably managing data support, quantitative reasoning processes, and fostering budding data scientists.
Paula's graduate work in Political Science (International Relations) was from the University of Southern California. In 1993 her PhD research was on governing virtual communities. She also did post graduate work in semiconductor trade and crisis management at Claremont Graduate School, completed the Coro Foundation Fellows Program in Public Affairs (St Louis), and has completed a variety of continuing education courses throughout her time at Carleton.
Her current research interests include fostering a reproducible research/data-lifecycle mentality among new data scientists, exploring sustainable, low-cost data capture processes for the small-scale researcher, pedagogical and technical contexts for the use and support of data in teaching and learning, keeping abreast of developments in data science education, data carpentry, wrangling, and data viz, locating and accessing hard-to-find data resources with Kristen Partlo and Sean Leahy (Carleton College Reference Librarians), and exploring service-learning and internship opportunities for students interested in the open data movement as well as in data science and programming more broadly.
Paula has worked on a myriad of Carleton projects which have involved: serving ex-officio on the IRB committee (focussed on research data security), constructing research designs with sustainable data management plans, choosing appropriate supporting tools and resources, thinking through research development with researchers at all levels, assessment, plus developing infrastructures for data-rich teaching or research projects, instructional technology implementation, user interface design, and technical instruction. With Andrea Nixon and Heather Tompkins, she co-authored Curricular Uses of Visual Materials: A Mixed-Methods Institutional Study conducted at Carleton College.
Paula also manages a DataSquad of student programmers and statisticians.  If you are a Carleton College student interested in getting more experience with "real" data, please feel free to contact Paula for more information!
She has led numerous sessions at ICPSR Biennial and Data Fair gatherings and a variety of liberal arts consortia gatherings, plus EDUCAUSE, IASSIST and CODATA, with special focus on issues of sustainable data management, research design, pedagogy and technology. She has also taught political science methods (California State University) and has published in the IASSIST Quarterly (the IQ), Social Sciences Computer Review, Cause/Effect, Disability Studies Quarterly, and has authored several book chapters.
Paula Lackie's full Vita is here.
---
At Carleton since 1993.