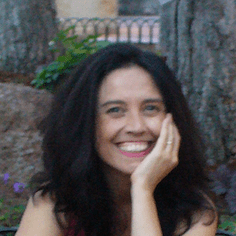 Palmar Álvarez-Blanco
Broom Fellow for Public Scholarship
Professor of Spanish,
Spanish
---
Education & Professional History
Universidad de Valladolid, Licenciada; University of Villanova, MA; University of Colorado (Boulder), PhD
Dr. Palmar Alvarez-Blanco joined the Carleton Spanish Department faculty in 2006.  She is one of the co-founders of the International Association of 21st Century Spanish Literature and Film (ALCESXXI), where she serves as president. Dr. Alvarez-Blanco's journey as a scholar engaging the world of arts activism and grassroots movements has deeply informed her own research and teaching practices. These experiences have been a source of constant inspiration for the development of civic engagement projects that connect students with social realities and vice versa. Her teaching portfolio includes Spanish courses as well as advanced seminars in Spanish cultural studies.
---
At Carleton since 2006.
Current Courses
Fall 2022

SPAN 244:

Spain Today: Recent Changes through Narrative and Film

Winter 2023

SPAN 345:

Culture, Capitalism and the Commons

Spring 2023

SPAN 103:

Intermediate Spanish

Fall 2023

ARTH 232:

Madrid Program: Spanish Art Live

OCP 634:

CARLETON SPANISH SEM-MADRID

SPAN 213:

Pragmatics and Conversation in Context

SPAN 230:

Madrid Program: Urban Transformation and Cultural Tensions in a Global City

SPAN 347:

Madrid Program: Welcome to the Spanish Revolution. From the "Spanish Miracle" to the "Indignant Movement" (1940-2021)

Winter 2024

SPAN 244:

Spain Today: Recent Changes through Narrative and Film