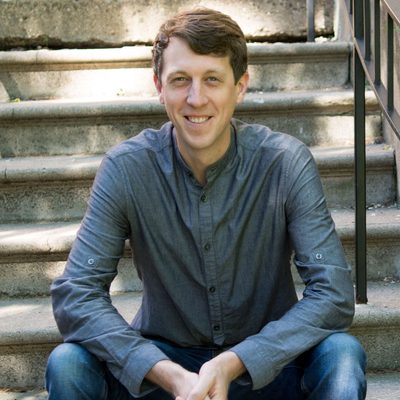 Matthew Olson
Director of Choral Activities and Lecturer in Music and Voice,
Music
---
Matthew J. Olson is Director of Choral Activities at Carleton College where he leads the Chamber Choir & Carleton Choir, teaches courses in Conducting, Musicianship, and Choral & A Cappella Arranging, and serves on the voice faculty.
Additionally, he is Artistic Director of Bach Roots Festival, a professional Baroque chamber choir and orchestra, and Assistant Conductor of The Singers – MN Choral Artists. The Star Tribune called Bach Roots Festival's performances of B Minor Mass "masterful" and of St. John Passion, they celebrated the "many strands of excellence…that came together in a gripping realization." Recently, he led The Singers in performances of Joby Talbot's 17-voice choral symphony, Path of Miracles and served as chorusmaster for The St. Paul Chamber Orchestra's 2018 production of Bach's St. John Passion with The Singers.
As a conductor rooted in Western Classical repertoire, Matthew also passionately explores the bounds between classical and popular music. He presented the regional premier of Credo by indie-rocker composer Kjartan Sveisson of the band Sigur Ros. He's also shared the stage with GRAMMY award-winning songwriter Carrie Newcomer, bluegrass band Monroe Crossing, and was a featured artist on Minnesota Public Radio's Works for Words live at the Fitzgerald Theater with Chris Koza, Rogue Valley, Your Smith, and members of the Doomtree hip-hop collective.
An award-winning choral composer and arranger, his works (published by Colla Voce, Santa Barbara, & SMP) receive increasing performances throughout the U.S. and abroad. As a choral singer, Matthew has performed and recorded with ensembles including The St. Olaf Choir, The Carnegie Hall Festival Chorus, The Singers, Dale Warland and the Minnesota Beethoven Festival Chorale, The Minnesota Orchestra, Detroit Symphony, St. Paul Chamber Orchestra, and the Orchestra of St. Luke's (NYC).
In academia, he is passionate about conducting pedagogy, the science of learning, democratic teaching methods, vocal technique in the choral classroom, and the intersection of Baroque sacred music and Protestant theology. He has been a featured presenter at the National Collegiate Choral Organization convention as well as state conventions of the American Directors Choral Association.
He studied choral and orchestral conducting at St. Olaf College (B.A.), The Oregon Bach Festival, Michigan State University (M.M.), The Canford Conducting School (U.K.), and The University of Minnesota (D.M.A.). Matthew belongs to Beyond Artists, a coalition of artists that donates a percentage of their annual concert fees to non-profits they care about. He proudly supports College Possible.
---
At Carleton since 2017.