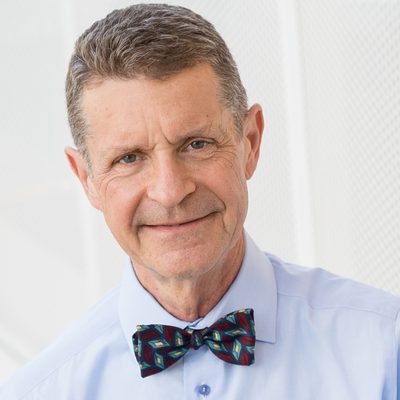 Mark McKone
Research Supervisor of Cowling Arboretum
Towsley Professor of Biology & Research Supervisor of Cowling Arboretum,
Biology
---
Education & Professional History
Cornell College, BSS; University of Minnesota, MS, PhD
Mark McKone, an evolutionary ecologist, pursues research on the interactions between insects and plants. Particular interests include the reproductive biology of prairie plants (especially asters and other composites) and the evolutionary impact of pre-dispersal seed predators.  He teaches Evolution, Population Ecology, Evolution of Sex and Sexes, and part of Introductory Biology.
---
At Carleton since 1987.
Highlights & Recent Activity
Recently accepted paper on the evolution of reproductive strategies in birds: McKone, M.J.  2023.  Loss of avian intromittent organs as a sperm competition strategy: a race to be last. American Naturalist 201:138-153.
Recently published paper based on experimental work from the Arb: Hernández, D.L., A. Antia, and M.J. McKone.  2022.  The ecosystem impacts of dominant species exclusion in a prairie restoration.  Ecological Applications e2592.
Organizations & Scholarly Affiliations
Ecological Society of America (since 1978)
Society for the Study of Evolution (since 1979)
Botanical Society of America (since 1984)
American Society of Naturalists (since 1988)
Current Courses
Fall 2022

BIOL 394:

Biology Research

BIOL 399:

Critical Reading and Analysis of Primary Literature

Winter 2023

BIOL 125:

Genes, Evolution, and Development and Lab

BIOL 394:

Biology Research