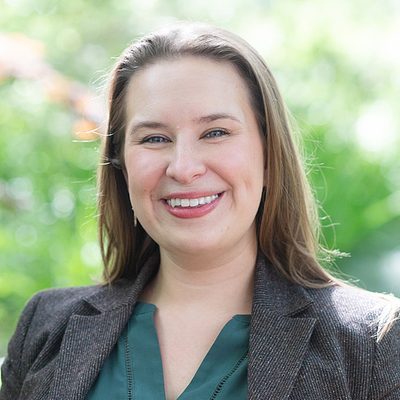 Meredith McCoy
---
Education & Professional History
University of North Carolina at Chapel Hill, BA, PhD; Lipscomb University, MEd
---
At Carleton since 2019.
Highlights & Recent Activity
Media
See my recent Op-Ed with The Hechinger Report here.
Listen to my interview with Roy Taylor on KFAI Indigeneity Rising here:
Recent grants
Institute for Citizens and Scholars Career Enhancement Fellowship for Junior Faculty, 2022: From June to December 2022, I will be working with a mentor on my project, "Moving for the Next Generation: Recovering Indigenous Children's Experiences under Relocation," which examines the experiences of Native children under relocation in Seattle, Chicago, and Minneapolis through oral histories, archival research, and my own family history.
American Philosophical Society Phillips Fund for Native American Research Recipient, 2022: This grant also supports my relocation research. The grant will allow me to create local, city-specific advisory boards to guide my research.
Whiting Public Engagement Fellowship, 2022: This grant advances the Indigenous Chicago Project, a partnership with the Newberry Library, the Chicago American Indian Community Collaborative, and other members of the Chicago Native community. The project examines the long history of Indigenous Chicago through an exhibit, curricular and digital materials, an oral history project, and public programming.
Curriculum Inquiry Writing Fellow, 2022: In June 2022, I was honored to participate in the Curriculum Inquiry Writing Fellowship and Writers' Retreat in Toronto. My project for the fellowship explores how a pedagogical focus on pause (Patel, 2015) and contribution in the college-level classroom can help students connect and reflect as they learn histories of genocide.
Public Works: Arts and Humanities Connecting Communities Mellon Grant: This grant allowed me to work with two Native students over two summers on advancing the Indigenous Chicago Project. Together, we created a brief overview of the existing historical research on relocation in the Chicago area and began to index an archive housed at the Newberry Library.
Public Works: Arts and Humanities Connecting Communities Mellon Grant: Public Works also supported the pilot year for an Elder in Residence program at Carleton. We brought Turtle Mountain elder Denise Lajimodiere to campus for a one-week residency, during which she hosted birchbark biting workshops, gave two public talks, and met individually with faculty, staff, students, and college leadership.
Recent publications
Turtle Island Social Studies Collective. "Indigenous Futurities and the Responsibilities of Social Studies." In Critical Race Theory and Social Studies Futures: From the Nightmare of Racial Realism to Dreaming Out Loud, edited by Amanda E. Vickery and Noreen Naseem Rodríguez. New York: Teachers College Press, 2022.
Turtle Island Social Studies Collective. "Insurgence Must Be Red: Connecting Indigenous Studies and Social Studies Education for Anticolonial Praxis." In Insurgent Social Studies: Scholar-Educators Disrupting Erasure & Marginality, edited by Sarah B. Shear, Natasha Hakimali Merchant, and Wayne Au. Myers Education Press, 2022.
Danielle R. Gartner , Rachel E. Wilbur, and Meredith L. McCoy. ""American Indian" as a Racial Category in Public Health: Implications for Communities and Practice." American Journal of Public Health 111, no. 11 (2021): pp. 1969-1975.
McCoy, Meredith L., Roopika Risam, and Jennifer Guiliano. "The Future of Land-Grab Universities." Native American and Indigenous Studies 8, no. 1 (2021).
McCoy, Meredith L., Leilani Sabzalian, and Tommy Ender. "Alternative Strategies for Family History Projects: Rethinking Practice in Light of Indigenous Perspectives." The History Teacher 54, no. 3 (2021).
McCoy, Meredith L., and Villeneuve, Matthew. "Reconceiving Schooling: Centering Indigenous Experimentation in Indian Education History." History of Education Quarterly 60, no. 4 (2020).
McCoy, Meredith L., Emma Elliott-Groves, Leilani Sabzalian, and Megan Bang. "Restoring Indigenous Systems of Relationality." Testimony. Center for Humans and Nature, October 7, 2020.
Organizations & Scholarly Affiliations
Native American and Indigenous Studies Association
National Council for the Social Studies
American Educational Research Association
National Indian Education Association